Razer's latest gaming audio product might look like earbuds, but the new Razer Moray headphones represent the company's first in-ear-monitors (IEM). What's the difference between these and, say, Bluetooth earbuds? Well, for one, anytime you hear the word 'monitors' when it comes to speakers or headphones, expect a focus on balanced, high-quality audio designed for creators and enthusiasts.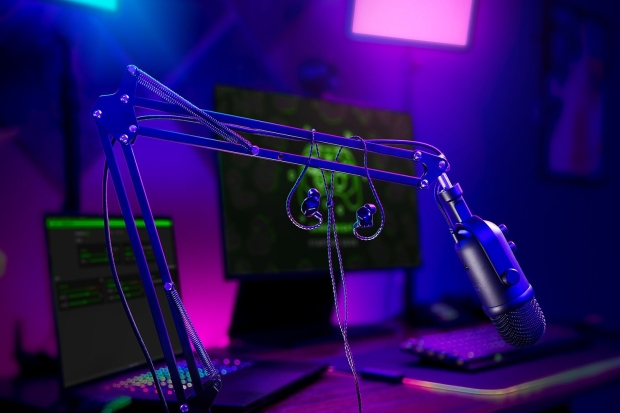 And here's the thing: Bluetooth or wireless audio is fine for most people, but the audio quality isn't great - hence why the Razer Moray in-ear monitors are wired. Razer is tapping into a market usually associated with more niche brands, the in-ear monitoring or wired earbud space, with the Moray design following many of the principles seen there, including things like high-quality braided cables and connections.
Designed with the "unique demands of gamers and marathon streamers" in mind, the Razer Moray buds can be used for pretty much anything, thanks to the focus on premium audio quality - bolstered here by THX Certification.
Razer notes that the Moray headphones are designed to deliver clear vocals and dialogue, with a distortion-free sound, a dynamic bass response, and a balanced sound for things like music. As these are primarily for streamers, podcasters, and content creators that might not want to wear over-ear headphones, the in-ear ergonomics have been designed for "all-day comfort."
One of the big features that the Moray brings to the table (or ears) is passive noise cancelation, capable of blocking up to -36 dB of noise for distraction-free recording and listening.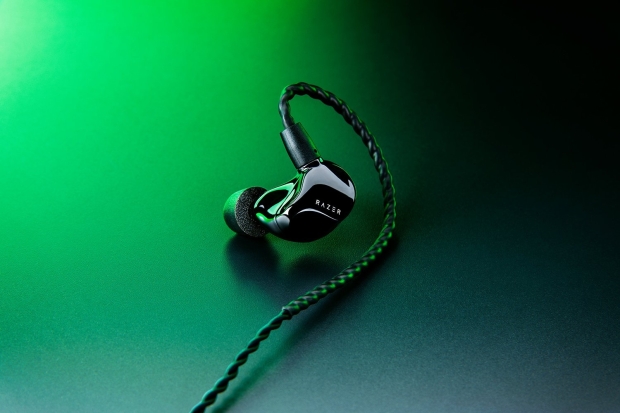 "It's an evolution in gaming audio, designed to offer streamers high-definition sound and all-day comfort," said Alvin Cheung, Senior Vice President of Razer's Hardware Business Unit. "With the Razer Moray, we're bringing the exceptional audio quality typically associated with in-ear monitors to not only streamers, but gamers as well. And we're proud to announce this product has earned the coveted global gold standard mark of audio fidelity, THX Certification."
Razer Moray is shipping soon and available for purchase for USD 129.99 or AUD 249.95 - and comes with a carry case and swappable ear tips.