Sony Interactive Entertainment CEO Jim Ryan gives a timeline of when he started to notice strong red flags in regards to the Microsoft-Activision merger.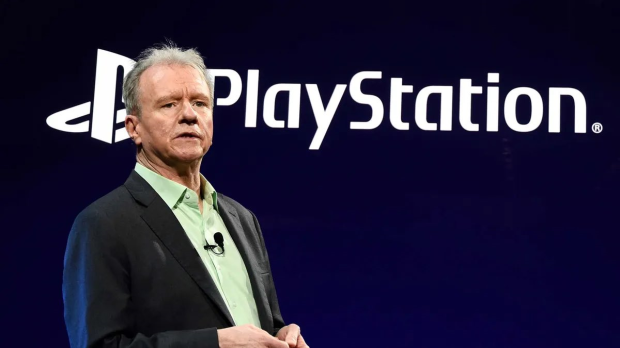 Sony's Jim Ryan has had strong convictions about the Microsoft purchasing Activision, and believes that Microsoft will withhold access to specific games in an effort to cause anti-competitive harm against PlayStation. This wasn't always the case, though. Emails show that Ryan originally believed the merger "was not an Xbox exclusivity play," however his view changed after a very particular email exchange from August 2022.
During his testimony in the FTC v Microsoft federal hearing, the Sony Interactive Entertainment CEO said that he believes that Microsoft would use Call of Duty to damage PlayStation either with full foreclosure (withholding Call of Duty completely from PlayStation) or partial foreclosure (timed exclusivity on content and game releases).
Below we have a line of questioning between Jim Ryan and Microsoft counsel Beth Wilkinson from today's testimony. Ryan argues that if Call of Duty and other Activision games were withheld, that it could lead to lower spending across all dimensions of the PlayStation business.
Q How would you quantify the harm to SIE if this transaction goes through?

I think the harm to SIE arises from gamers deserting our platform and going to Xbox. So it goes way behind the narrow contribution that those gamers spend on Call of Duty itself. It would affect spending on hardware, accessories, subscription services, and games.

Q You would have fewer PlayStation gamers if this deal went through?

Yes.

Q How many fewer?

It's obviously a hypothetical question. We have PlayStation gamers who spend their time playing Call of Duty, that population would certainly be at risk. In the US, a number of PlayStation gamers who play Call of Duty and only Call of Duty--that population would be at risk.

Q What do you believe is going to happen after the transaction with Activision games?

I think they will use Call of Duty to damage us, whether it be complete or partial foreclosure.

Q If there's partial foreclosure, would that be harmful to your business?

In our opinion yes. It would deliver degraded performance on our platform.
Elsewhere in his testimony, Ryan also said that Overwatch 2 was not among the games listed in the agreement that was offered in a multi-year Publishing Licensing Agreement (PLA) draft that Microsoft had offered to Sony.
Ryan also says that he does not necessarily believe Microsoft would go against a contract. Wilkinson brings up the multi-platform deals that PlayStation had signed with ZeniMax to offer Deathloop and Ghostwire Tokyo as timed exclusives on the platform. Microsoft upheld these agreements and kept the contracts even after it had purchased ZeniMax in 2021.
Q You have no reason to believe that Microsoft would not honor contracts? They have shown that they will honor existing contracts?

Correct.
Ryan also adds more context to the explosive email that was revealed in Microsoft's opening statements of the evidentiary hearing. In that particular email, Ryan was quoted as saying that he does not believe the Microsoft-Activision merger was a way to secure exclusive content and withhold games like Call of Duty from PlayStation.
This was largely because of the call that he had with Xbox gaming CEO Phil Spencer in January. Microsoft had also offered a draft agreement to Sony at the time, in which Sony has rejected and chosen not to provide a counter-offer to. At the time, Spencer told Ryan that he intended to keep Activision games on PlayStation.
Things apparently changed in August, but it was not revealed exactly what Spencer and/or other Microsoft representatives communicated with Sony. This was when Sony's anti-merger sentiments were heating up, and multiple regulators had filed their Phase II investigations into the $68.7 billion merger.
Q On January 20, 2022, did you believe Microsoft would abide by contractual agreements and ensure Activision games are multi-platform?

Yes, I believed it at that stage.

Q What were you relying on to believe that they'd abide by that agreement?

At that stage in the conversation with Mr, Spencer. He told me that it was his intention to ensure games on PlayStation

Q He also confirmed to you in an email that that was his intent?

Correct

Q And the draft agreement that he included did not cause you to change your believe at that time?

Correct

Q At that time, he included an agreement that had some of activision games not all, you said Overwatch 2 was not on that list.

Correct

Q So when you read that, you were not concerned they would make Call of Duty exclusive?

At that time, no.