Sony has used its market-leader position to negotiate exclusivity deals that block games from releasing on Xbox. Due to these deals, in which Sony pays companies to keep their games off of Xbox, Microsoft leadership sees Sony as a "hostile and aggressive competitor." That's why Microsoft fought back by purchasing Bethesda parent company ZeniMax for $7.5 billion.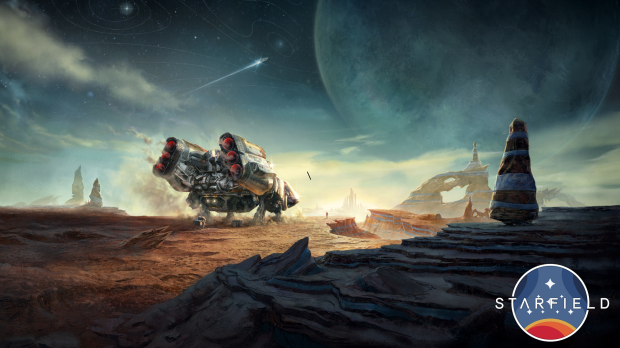 Sony is no stranger to exclusivity deals. We've seen Sony make wide-sweeping deals that range from timed to full-on exclusivity. Microsoft already misses out on select Call of Duty content, with PlayStation receiving preferential treatment for in-game content and early access betas. Sometimes this exclusivity also makes a game skip Xbox, further weakening Microsoft's position and increasing costs for any exclusivity deals the company wants to offer. We've seen high-profile games like Final Fantasy 7 Remake and the more recent Final Fantasy 16 avoid Xbox entirely.
In the recent FTC v Microsoft evidentiary hearing, Xbox gaming CEO Phil Spencer gave rare insight into Microsoft's business structure and the rationale behind its recent acquisitions, including the $7.5 billion ZeniMax buyout, and the proposed $68.7 billion offer for Activision-Blizzard.
In his testimony, Spencer outlined that the games industry is a hit-driven business and that continually missing out on third-party hits is detrimental to the Xbox business. Having already been passed over for key games like FF7 Remake, and years worth of Call of Duty content, Sony's timed-exclusivity deals with Bethesda were the last straw.
Sony had paid Bethesda for exclusivity of two back-to-back game releases, Ghostwire Tokyo and Deathloop. In 2020, rumors surfaced that Sony was going to secure a deal to buy timed exclusivity for Starfield. This means that Bethesda's biggest new RPG in 8 or so years would skip Xbox for an entire year.
Tired of being left out, Microsoft made the decision to offer to buy ZeniMax, the parent of Bethesda, id Software, Arkane, and Tango Gameworks, for $7.5 billion. Microsoft wanted to end these Bethesda exclusivity deals once and for all. Following the acquisition, Microsoft gave Sony a reverse Uno card and made Starfield exclusive to Xbox Series X/S and PC.
"When we acquired ZeniMax, one of the impetuses for that is that Sony had done a deal for Deathloop and Ghostwire to pay Bethesda to not ship those games on Xbox. The discussion about Starfield...when we heard that Starfield was potentially also going to end up skipping Xbox--we can't be in a position as a third-place console where we fall further behind on our content ownership so we've had to secure content to remain viable in the business," Spencer had said, as transcribed by The Verge's Tom Warren.
On the first day of the hearing, ZeniMax Head of Publishing Pete Hines explained the merits of exclusivity. Hines had said that exclusivity allows developers to streamline the creation and production process of games, which reduces the amount of time spent on a project and allows more testing for bugs.
"You go to fewer platforms, your development gets more streamlined. It just needs to run as well as possible on one box, on PC--you know, a narrow focus always helps," Hines said.
Streamlining development was "literally the reason why I recommended exclusivity for Deathloop," Hines said.
Elsewhere in his testimony, Spencer re-affirmed what ZeniMax's Pete Hines had said about exclusivity, that it would be decided on a case-by-case basis.
"I wanted to make it clear to the team that their games they're building would at least be shipping on Xbox and PC. I had a discussion with Jamie that we were at least focused on those two platforms," Spencer said in response to the FTC's lawyer James Weingarten.
"I announced that we'd made a decision on a case-by-case basis. We would leave the decisions we would make for other platforms for a later date."
"Our teams, first-party and ZeniMax, understand that their games will ship on Xbox and PC, and other platforms will be decided at a later date."
While ZeniMax's Pete Hines can recommend exclusivity or multi-platform releases, Xbox gaming CEO Phil Spencer is the authority on exclusivity and has the final say in whether or not a game goes full-on Xbox exclusive.