Officials have given an update on the missing OceanGate submersible that disappeared on Sunday, and according to the US Coast Guard, the Titan was destroyed.
The deep-sea submersible entered the Atlantic Ocean on Sunday carrying five passengers on a journey to the wreckage of the Titanic. One hour and forty-five minutes into its descent, communications were lost, and the search for the submersible called Titan began. Days of searching went by, with the only sign of Titan coming on Wednesday when Canadian aircraft reported hearing a "banging noise" coming from within the search area.
The story came to its grim end when a Canadian ship discovered debris from the submersible on the sea bed, approximately 1,600 feet from the Titanic wreckage. According to the US Coast Guard, major fragments of the submersible were located, including the tail cone and pressure hull. Officials said the debris indicated the Titan and its occupants experienced a "catastrophic implosion".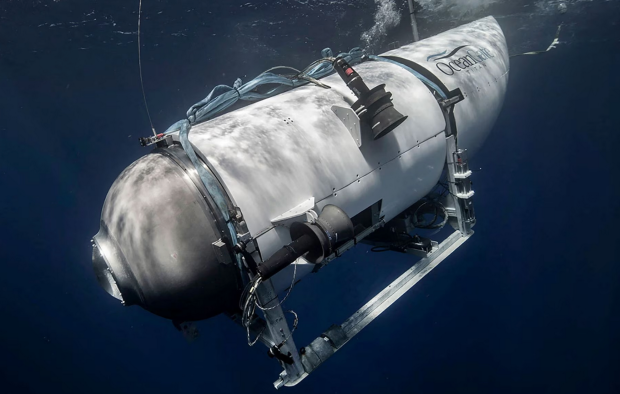 The passengers aboard the submersible were Hamish Harding, a British billionaire and explorer, Shahzada Dawood, a Pakistani-born businessman, his British citizen son Suleman, and French oceanographer Paul-Henri Nargeolet.
"The debris is consistent with the catastrophic loss of the pressure chamber," Rear Admiral John Mauger, of the First Coast Guard District, told reporters. "Our most heartfelt condolences go out to the loved ones of the crew."
"We now believe that our CEO Stockton Rush, Shahzada Dawood and his son Suleman Dawood, Hamish Harding, and Paul-Henri Nargeolet, have sadly been lost," OceanGate wrote in a statement. "These men were true explorers who shared a distinct spirit of adventure, and a deep passion for exploring and protecting the world's oceans."