Early glimpses of RTX 4060 pricing in Europe are somewhat alarming, but there are some big caveats here (fortunately).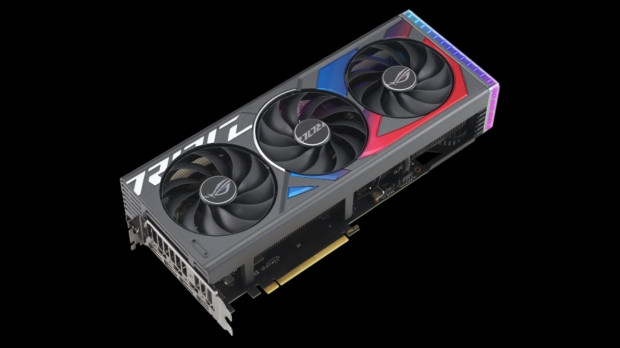 German site PC Games Hardware spotted the RTX 4060 listings (via VideoCardz) at a Finnish retailer, Proshop.
That outlet has the ASUS ROG Strix RTX 4060 listed (pre-release - the GPU will theoretically be on sale next week, if rumors are right) at €490-500. Yikes indeed.
Futhermore, there's a GIGABYTE top-end AORUS version of the RTX 4060 for €420, considerably above the €350 that the cheapest GIGABYTE version of this graphics card is priced at by Proshop.
What about those caveats? These prices could be guesswork and turn out to be placeholders that are well off the mark. This often happens with pre-release price tags, as you've doubtless seen before.
Also, the top-end graphics cards of any given model will always cost a lot more - and the ROG Strix typically (well, always) commands the heftiest premium of all. That said, an over 40% hike compared to an entry-level board does seem pretty outrageous.
Of course, there's a point when looking at pricey RTX 4060 models that you might as well turn to an entry-level RTX 4060 Ti variant (particularly as we're already seeing price drops on the latter). Or indeed an AMD alternative, especially given that the RX 7600 is way more reasonably priced (you could also look at RDNA 2 cards, naturally).
In case you missed it yesterday, going by the latest leakage, the RTX 4060 will be around 20% faster than the RTX 3060.