TikTok has been dominating the short-form video content sector of the internet for quite some time, and other platforms such as YouTube and Meta are playing catch up.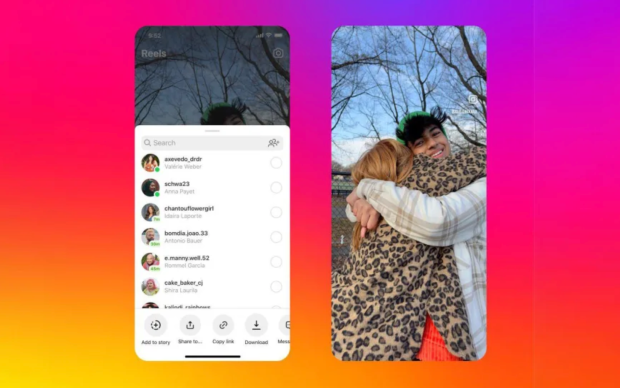 Short-form content, clips that are between 0 and 3 minutes long, have become a cornerstone of the internet. These short videos were originally popularized by the now-extinct app Vine and now arguably solidified by ByteDance's TikTok. Social media platforms such as Meta responded to TikTok's popularity by rolling out their own versions, with Instagram Reels, and while Reels was immediately popular, it lacked some features that gave TikTok a unique edge.
However, Instagram CEO Adam Mosseri posted that across the US, Instagram users will now be able to download reels that are shared by public accounts. Users can now do this by clicking on the Share icon and selecting the Download option.
Notably, Reels that are posted from accounts that are private can't be downloaded by the public, while public accounts can also turn off the Download option prior to posting. Notably, TikTok watermarks videos that have been downloaded from its platform, and the very same will apply to Instagram Reels.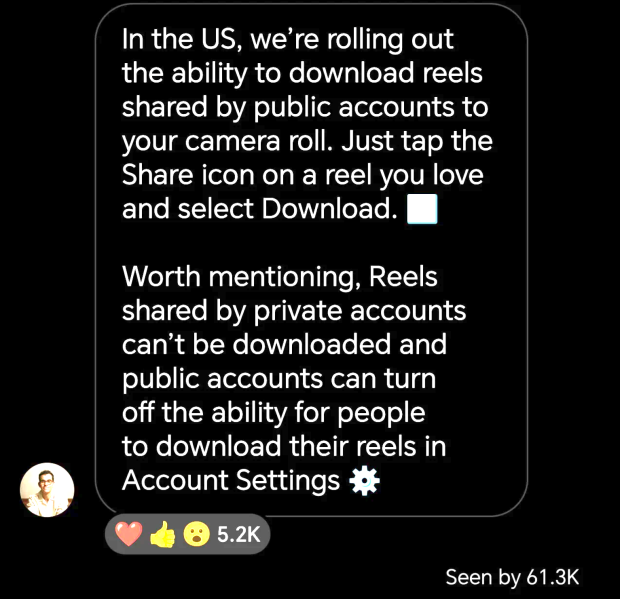 Meta seems to once again be taking a feather out of TikTok's cap by enabling Reels downloads. It should be noted that by enabling this feature, users will be able to share Reels across social media platforms, and each video will feature a Reels watermark, bringing more eyeballs to the Instagram brand.
Furthermore, Meta allows for TikTok-watermarked videos to be uploaded to Instagram/Facebook, but the platform won't promote them as of 2021.