Spotify is expected to be launching a new premium subscription tier that will finally bring high-fidelity audio to the platform.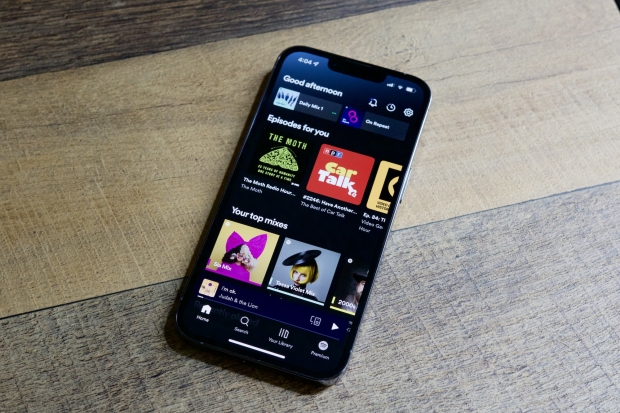 Bloomberg has published a new report revealing that Spotify is preparing to launch a new subscription tier that will be it's most expensive yet. The predominate music streaming service has been looking to expand its content offerings for quite some time, flexing into podcasts with the signing on of Joe Rogan, and now audiobooks. Spotify already offers a range of audiobooks, but according to sources close to the matter, the platform is planning on pairing audiobooks with its coming premium subscription tier.
These sources informed Bloomberg that Spotify would offer high-fidelity audio and some kind of benefit with audiobooks, perhaps a free credit every month like Amazon's Audible. According to reports, Spotify was planning on rolling out HiFi audio quality for quite some time, but before the company launched, Apple and Amazon both rolled out their own versions of the feature at no extra cost to paying subscribers.
This play by Apple and Amazon essentially stopped Spotify in its tracks, and now insider sources are claiming the company's strategy is to still roll out HiFi audio quality, make people pay more for it, but smooth it over by giving paying subscribers audiobooks.
Price will be the major factor in this equation, and there has been no word on it. For context, Spotify currently charges $9.99 for a single Premium account. A two-user account costs $12.99, and a family plan costs $15.99. A student can get an account for $4.99.