Mercedes-Benz has taken to its website to announce new features coming to Mercedes vehicles, and according to the German car company, Mercedes owners can expect an AI-powered upgrade.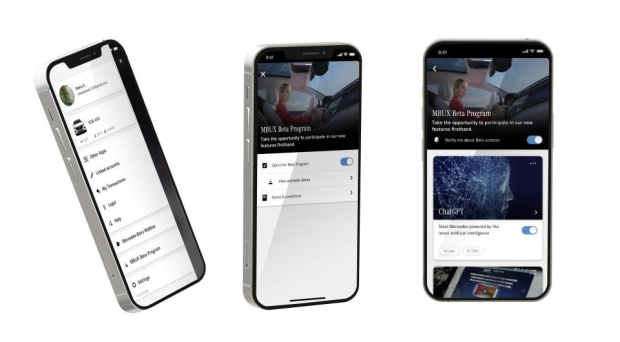 The company explained in a blog post that it will be rolling out updates to its Hey Mercedes voice assistant, and that customers will be able to opt-in to the beta program by simply saying, "Hey Mercedes, I want to join the beta program". Once the correct words are spoken, the vehicle will initiate an over-the-air update that will upgrade the MBUX Voice Assistant with OpenAI's extremely popular chatbot, ChatGPT.
Mercedes says on its website that ChatGPT will "greatly improve natural language understanding and expand the topics to which it can respond. Soon, participants who ask the Voice Assistant for details about their destination, to suggest a new dinner recipe, or to answer a complex question, will receive a more comprehensive answer." Mercedes says this new ChatGPT integration with its vehicles was made possible through Microsoft, a massive investor in OpenAI, the developers behind ChatGPT.
"The integration of ChatGPT with Microsoft in our controlled cloud environment is a milestone on our way to making our cars the center of our customers' digital lives. Our beta program boosts the existing Hey Mercedes functions such as navigation queries, weather requests, and others with the capabilities of ChatGPT. This way, we aim to support conversations with natural dialogs and follow-up questions," wrote Mercedes.
"Mercedes-Benz gives customers the opportunity to try out the latest technologies in their vehicles as early adopters. The U.S. focused beta programme is expected to last three months. In return, Mercedes-Benz developers will gain helpful insights into specific requests, enabling them to set precise priorities in the further development of voice control," writes Mercedes