Inno3D has formally announced that its new GeForce RTX 4070, GeForce RTX 4060 Ti, and GeForce RTX 4060 Twin X2 and OC White Edition graphics cards will feature its new Stealth Cable Management system. We spotted this a little over a week ago, but Inno3D's official announcement outlines that the company is serious about improving cable management and bringing these new models to a wider audience.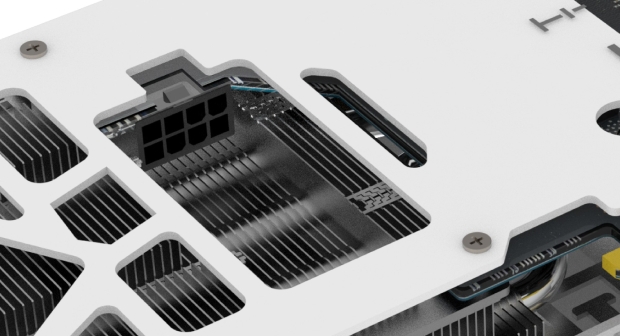 "By placing the power connectors on the back of the GPU, these graphics cards offer a cleaner and more aesthetically pleasing look for custom PC builds," Inno3D writes, noting that the hidden cable trend seen at Computex 2023 is the beginning of a big change for overall GPU designs.
Putting the power connectors on the back of these new GPUs, with an added removable backplate for more stealth action, makes cable management cleaner but also helps simplify the installation process. And it just looks better.
"The overall appearance of the build is significantly improved," Inno3D adds. "This innovative design feature could become more prevalent in the industry as more companies adopt similar approaches."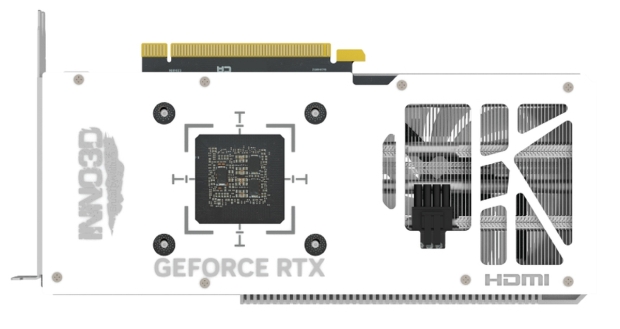 The GeForce RTX 4070, GeForce RTX 4060 Ti, and GeForce RTX 4060 models in question all feature single 8-pin power connectors and come in white, with white cables provided to keep a unified look.
Inno3D is even hinting that we could see this design in other models in the GeForce RTX 40 Series line-up - which could mean Stealth Cable Management GeForce RTX 4080 and RTX 4090 variants in the future.
"As the demand for improved cable management and aesthetically pleasing PC builds continues to grow, it's likely that more GPU manufacturers will adopt design features similar to INNO3D's stealth power cables," Inno3D concludes. "The implementation of this design in the mid-range GeForce RTX 40 Series GPUs, such as the RTX 4070, RTX 4060 Ti, and RTX 4060, could pave the way for more widespread adoption across various GPU models."