NVIDIA's RTX 4060 Ti has been on shelves for less than a month, but this graphics card has already fallen considerably below its recommended retail price (MSRP) - or at least one model has.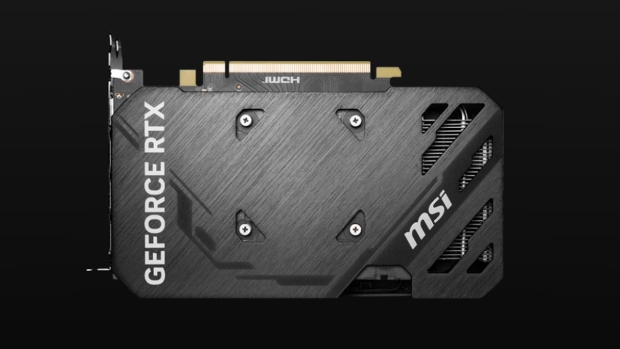 That would be a version of the graphics card from MSI, to be precise, the company's Ventus GeForce RTX 4060 Ti OC (and yes, as the name indicates, this is an overclocked model).
Despite not being a base card, you can now get the MSI Ventus 2X for $380, which is a 5% discount or $20 off (as VideoCardz spotted).
That's not a huge amount, but when you consider we're still in the first month of the launch of NVIDIA's latest GPU, it's a pretty telling indication that all is not well. With Ampere, you'd be lucky to find graphics cards at MSRP well after they'd launched, let alone sinking below that level so soon (indeed, if at all).
This isn't a surprise, though, given the stories right after the launch of the RTX 4060 Ti suggesting that NVIDIA's graphics card was trickling off the shelves, and immediately fell below the MSRP in Europe.
Sources in the supply chain have also let us know that NVIDIA seemingly had a lower level of confidence in this GPU, shipping it in modest numbers (add a pinch of seasoning with all these kinds of rumors, naturally).
With the RTX 4060 (vanilla version) now on the horizon, set to debut next month, there may well be plenty of gamers waiting for that as a genuine budget buy (at $299), so the RTX 4060 Ti could fall further yet within the next week or two.
We'll certainly be keeping a close eye on it, and for that matter, what happens to the price of the RTX 4060 when the GPU emerges.