Scientists have used stem cells to create the world's first synthetic human embryo, raising important scientific and ethical questions among fellow researchers and the public.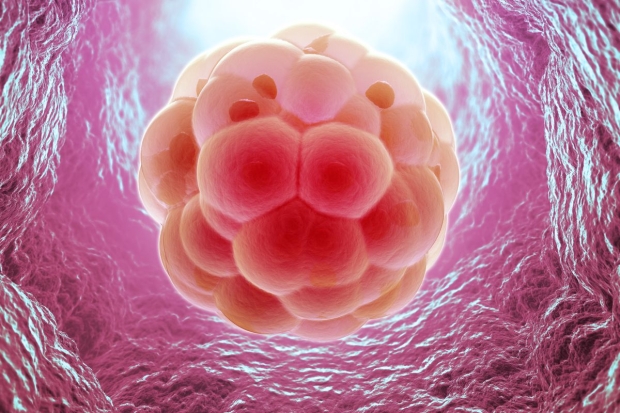 A new report from The Guardian revealed that a team of researchers from the University of Cambridge have manipulated stem cells to create the first completely synthetic human embryo. The researchers were able to grow the human embryonic stem cells into cells that lead to the creation of a placenta and a potentially functional human embryo, completely bypassing the need for sperm and eggs.
Notably, this scientific achievement raises important ethical as well as legal questions, especially in the US as there currently isn't any laws or regulations specifically for stem cell derived models of human embryos. It should be noted that these synthetic human embryo models were in the very earliest stages of development, meaning there was no beating heart or brain. Additionally, international law currently states that the embryo's can't be grown for more than 14 days.
"Our human model is the first three-lineage human embryo model that specifies amnion and germ cells, precursor cells of egg and sperm. It's beautiful and created entirely from embryonic stem cells," said team lead Magdalena Zernicka-Goetz, a biological engineering professor at the University of Cambridge.
"I just wish to stress that they are not human embryos. They are embryo models, but they are very exciting because they are very looking similar to human embryos and very important path towards discovery of why so many pregnancies fail, as the majority of the pregnancies fail around the time of the development at which we build these embryo-like structures," said Zernicka-Goetz