2023 is one of the best years in modern gaming. We've gotten and are getting so many high-profile titles this year (Resident Evil 4, Dead Island 2, Zelda Tears of the Kingdom, Diablo IV, Street Fighter 6, Final Fantasy XVI, Alan Wake II, Phantom Liberty, Starfield, Spider-Man 2..the list goes on and on) that gamers may have trouble keeping up.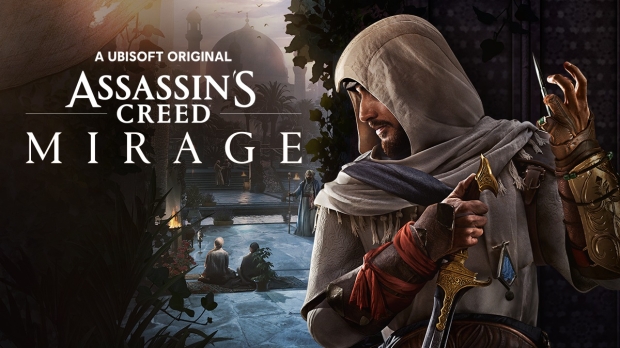 We're seeing multiple publishers fire off some heavy-hitters, and Ubisoft is among them. Following a few years of declining performance, the French games publisher is set for a big come back with its substantial new AAA game release slate.
The lineup includes three main titles that should help turn the tides in Ubisoft's favor: The return-to-roots Assassin's Creed Mirage in October, the explosively-beautiful action RPG Avatar Frontiers of Pandora in December, and the surprise galactic scoundrel sim Star Wars Outlaws in 2024.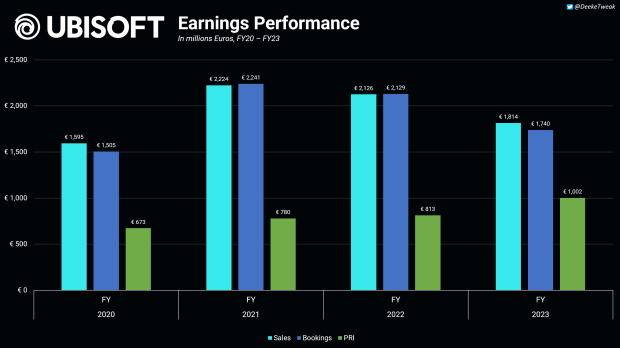 This triple-hitter lineup doesn't include other titles like the new Hawaii-themed racer The Crew Motorfest, Ubisoft's annualized Just Dance release, and a myriad of smaller games like Prince of Persia: The Lost Crown, Skull & Bones (which is still in testing phases), the multiplayer FPS Xdefiant, the new Assassin's Creed Nexus VR game on Meta Quest platforms, the Assassin's Creed Jade mobile game, and the Division Resurgence mobile release.
The company's game slate is quite diversified, but these three AAA releases will prop up Ubisoft's earnings during the FY24 period. The competition is extremely steep, though, and Ubisoft will need to provide compelling reasons to consumers on why they should buy their titles.
Assassin's Creed Mirage is the exact type of game that long-time AC fans have been yearning for, with the triumphant return of old-school gameplay set in a new and exotic locale.
Frontiers of Pandora could capitalize off of the hype of 2022's Way of Water film release, whereas Star Wars Outlaws offers a unique experience that we haven't really seen in Star Wars before.
Whether or not Ubisoft can leverage these games to really spark sales and drive up revenues remains to be seen, but based on the production quality and gameplay shown off at Ubisoft Fordware, the potential is definitely there.