Robot police officers are real and the Singapore Police Force have announced that many more are to be rolled out and put on duty.
According to a recent report from The Straits Times, the Singapore Police Force has conducted several small scale roll outs of these robot police patrols, while also working through five years of trials to come to the conclusion that robot officers will be "progressively deployed across Singapore." If this is your first time hearing of patrol robots, the Singapore actually first used them back in 2018 during a parade and abundantly during the COVID-19 pandemic as the patrol robots reminded people to socially distance.
Reports indicate that since 2019 Singapore has been using patrol robots at the Changi airport as means of maintaining traffic regulations. Since April 2023 two types of new robots have been spotted, and according to reports they are based on the Multi-purpose All Terrain Autonomous Robot 2.0 and 3.0.
Notably, these two robots have been roaming around Changi's Terminal 4 and feature rotating cameras, flashing lights, sirens and a 7.5 foot-long mast. Furthermore, police are able to communicate directly with the public through the robot's speakers, while also being able to tune in to the livestreamed video footage.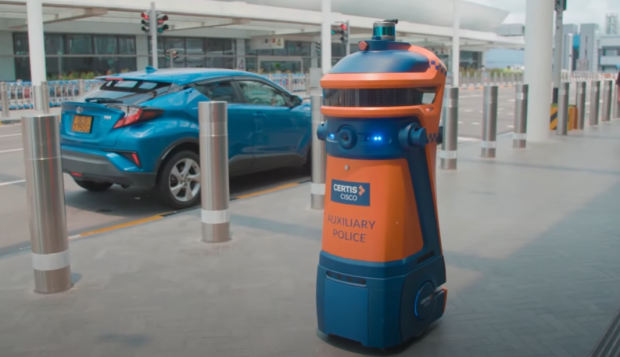 "The operationalisation of patrol robots at Changi Airport Terminal 4 since April represents a significant milestone in our exploration of robotics in policing. These patrol robots operate autonomously alongside our officers, providing additional eyes on the ground. The integration of robotics enhances the operational efficiency and capabilities of our frontline officers, enabling them to be more effective in their duties," said Superintendent of Police Lim Ke Wei. Supt Lim, the head of operations at the Airport Police Division.