Science fiction is slowly becoming real life as humans continue to level up technology and be able to see further and more accurately out into the universe.
One could argue that Star Wars is one of the biggest movies to inspire generations of scientists and engineers, as the science fiction that was displayed on the big screen back in 1970 was simply draw dropping. Astronomers, along with everyone else, would have noticed that Luke Skywalker's home planet on Tatooine featured two Suns. Now new research, confirmed by astronomers, indicates that a Tatooine-like planet exists, and its called BEBOP-1C.
The findings of the planet were published in Nature Astronomy, and according to astronomers, the official description of a planet with two suns, or a planet that is orbiting two stars, is a circumbinary planet. BEBOP-1C is located approximately 1,320 light-years from Earth, and now that it's been discovered, astronomers have added BEBOP-1C to the very short list of previously discovered circumbinary planets, a list that only now stretches to 15, making discoveries such as this extremely rare.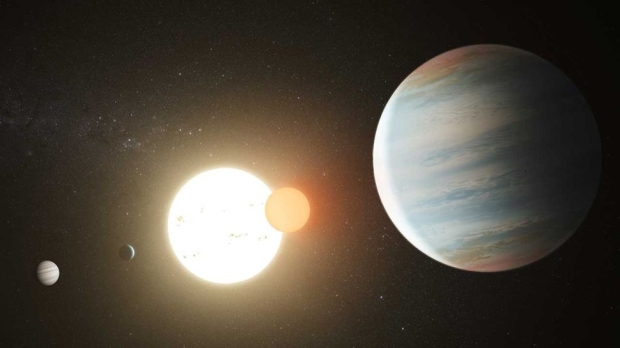 Researchers estimate that BEBOP-1C is approximately 65 times larger than Earth or about five times smaller than Jupiter. A year on the Tatooine-like planet is approximately 215 Earth days, while BEBOP-1C is also 65 times heavier than Earth. As for the stars, astronomers report that they orbit each other every 15 days, with one star being about 10% larger than its companion star, which is only a third of the mass of the Sun and much more than its companion.