As of March 2023, People Can Fly still haven't received royalty payments for its Outriders looter-shooter.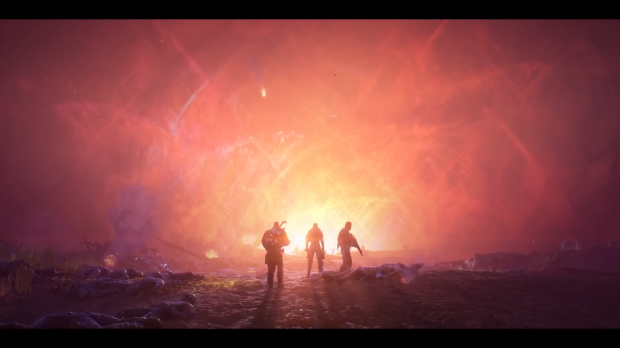 Today People Can Fly announced a big new partnership with Microsoft to develop a new Xbox game. The game is codenamed Project Maverick, and could be some sort of first-person or third-person looter shooter that aligns with the Polish game publisher's core action focus.
While scouting the publisher's investor relations page, I noticed something interesting: Outriders, the well-received third-person co-op game released in 2021, has yet to turn a profit. Outriders was financed by Square Enix and People Can Fly were to receive royalties if the game broke even. As of March of this year, Square Enix hasn't sent any royalties to People Can Fly.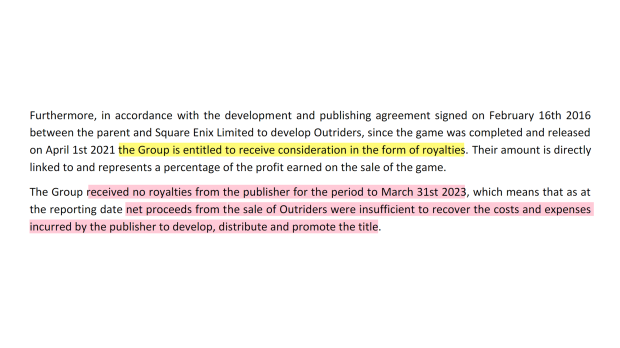 "Furthermore, in accordance with the development and publishing agreement signed on February 16th 2016 between the parent and Square Enix Limited to develop Outriders, since the game was completed and released on April 1st 2021 the Group is entitled to receive consideration in the form of royalties. Their amount is directly linked to and represents a percentage of the profit earned on the sale of the game.

"The Group received no royalties from the publisher for the period to March 31st 2023, which means that as at the reporting date net proceeds from the sale of Outriders were insufficient to recover the costs and expenses incurred by the publisher to develop, distribute and promote the title."
Elsewhere in the filing, People Can Fly confirms that Gearbox Publishing still has an exclusive license for Bulletstorm: Full Clip Edition.