The director of Cyberpunk 2077's new Phantom Liberty expansion will also lead the next game in the franchise.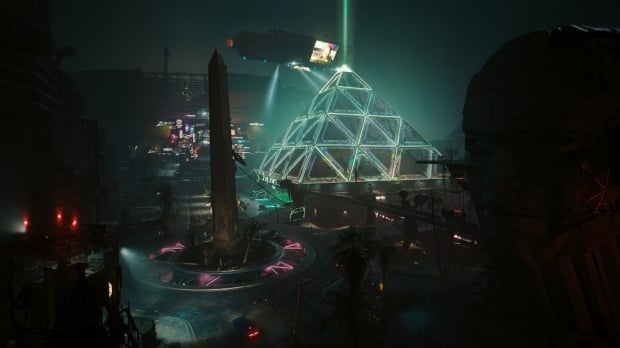 According to a new Bloomberg feature, Phantom Liberty is more than just post-release content. It's essentially a Cyberpunk 2077 refresh that's been in development for over two years. CD Projekt is using the $30 expansion as a gateway to significantly overhaul the game, including new systems, graphical capabilities, and a forced migration over to SSDs on PC.
Gabe Amatangelo, the director of Phantom Liberty, was essentially given a blank check by CD Projekt RED to fix the game. Amatangelo started first with Patch 1.5, which natively optimized the game to leverage the power of PlayStation 5 and Xbox Series X/S systems. The director has had great success so far, and this gave CD Projekt the confidence to have Amatangelo also direct the big-budget sequel to Cyberpunk 2077.
The sequel is codenamed Project Orion, and will be built in Unreal Engine 5 rather than CD Projekt's proprietary RED engine. The studio is currently unifying all of its games under UE5 for a number of reasons, including more streamlined and universal toolsets, and one component that is critical for all future CD Projekt games: Multiplayer.
The company has said that online multiplayer will be added into all of its future games in some form or another. This could lay the framework for Project Orion, which is believed to be built off of the nebulous standalone AAA Cyberpunk 2077 multiplayer game that had been teased for many years.
"Unreal Engine also allows us to lay the technological groundwork for adding online components into our games. The engine produced by Epic games has since its inception been developed with online multiplayer in mind. The process of replication--the synchronization of the game state between players--is an integral part of Unreal Engine architecture," said board member Piotr Karwowski.
CD Projekt has yet to reveal definite details about Project Orion, but that's because the game currently is in very early stages of development. The Polish company says that Project Orion will enter its R&D phase starting in 2024.