The brand-new Mac Studio and Mac Ultra can connect to up to eight different 4K displays at any one time, Apple has confirmed.
The eight-display limit applies to the new Apple silicon Mac Pro as well as the Mac Studio when kitted out with the latest and greatest M2 Ultra. Both new Macs are available to buy now.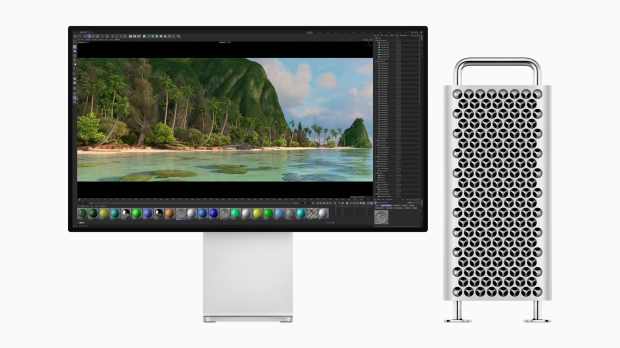 The news comes after Apple released new support documents for the two machines, both confirming that the new Macs can push pixels out to eight 4K displays at once. What's more, that doesn't mean that those displays will have to make do with a low refresh rate - instead, they'll all support 60Hz refresh rates no matter what.
Looking for a little more resolution? The M2 Ultra can also support up to six Apple Pro Display XDRs, we're told.
This all compares very favorably with the previous best Apple chip, the M1 Ultra. That chip was only able to output to five external displays, something that confirms the M2 Ultra's graphical prowess when compared to the chip that it replaces.
The new Mac Pro is available to buy now with prices starting at $6,999, while the M2 Ultra Mac Studio starts at just $3,999. There's also a cheaper M2 Max version of the same Mac Studio available for just $1,999. That Mac is likely to be more than powerful enough for a whole bunch of people, with the M2 Ultra only really needed by people who know that they can always make use of every last bit of grunt their Mac can muster.