Yep, that's not a typo. AMD is prepping to launch a new AM4 CPU, with new leaks (via chi11eddog) suggesting that a Ryzen 5 5600X3D is on the way. With the new AMD Ryzen 7000 series well and truly here, this would be a new and affordable upgrade for existing AM4 owners that should be able to deliver impressive gaming performance.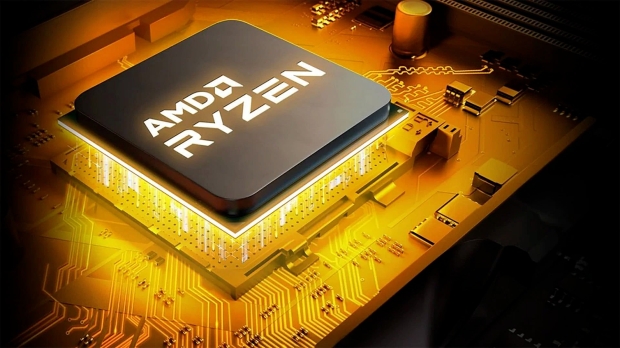 According to the leaked specs, the new AMD Ryzen 5 5600X3D features 6 Cores, 12 Threads, and a Base and Boost Clock speed combo of 3.3 and 4.4 GHz. Of course, the magic comes from AMD's 3D V-Cache stacking, which has proved excellent for boosting CPU-heavy gaming performance.
So even though the baseline specs are fairly modest, the 96MB of L3 cache memory should be able to provide a notable performance bump over the baseline AMD Ryzen 5 5600X. This would also make it a companion CPU to the still popular AMD Ryzen 7 5800X3D, which has recently seen its pricing drop to around USD 300.
Until we get the official word from AMD that the AMD Ryzen 5 5600X3D is coming soon, we only speculate when it comes to pricing. But based on the fact that the 5800X3D pricing has come down considerably, under USD 200 is not out of the question - and that would present a fantastic deal for budget-conscious PC gamers.
And being AM4 based, you're also looking at more affordable motherboard options and compatibility with cheaper but still very fast DDR4 memory modules. Again, this hasn't been officially announced, so stay tuned for more info.