UPDATE: NVIDIA has confirmed the June 29 launch date for the GeForce RTX 4060 and is now listing the date on the GPU's product page.
With rumors pointing to a potential early release for the new GeForce RTX 4080 8GB from July to late June, today comes confirmation from Videocardz.com, citing release plans and embargo information from NVIDIA's partners, that this is indeed the case.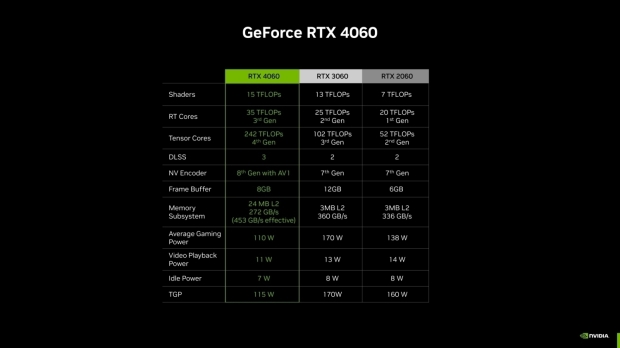 According to the leaked info, reviewers will get their hands-on the new mainstream GeForce RTX 40 Series GPU around June 21, with MSRP model reviews set to drop on June 28, with non-MSRP model reviews coming on June 29. And with that, the global launch for the GeForce RTX 4060 is happening on June 29, before July though pretty much on the cusp.
As far as the rest of the GeForce RTX 4060 line-up goes, the 16GB model for the GeForce RTX 4060 Ti is still on track for a July launch though there's no word on when exactly that's happening. No doubt, with all of the VRAM talk and debate in recent months, it will be interesting to see how that new model performs compared to the GeForce RTX 4060 Ti 8GB.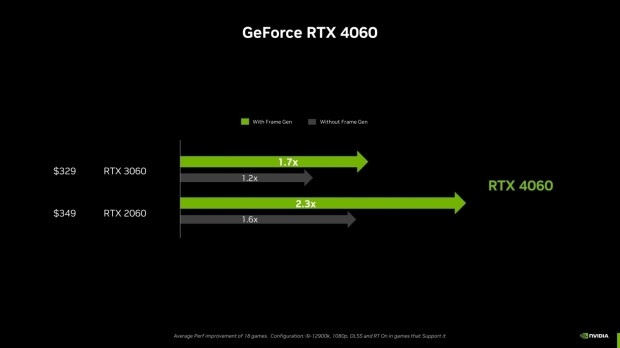 The GeForce RTX 4060 will use the AD107-400-A1 GPU, which features a similar configuration to the GeForce RTX 4060 Laptop GPU - 3072 CUDA cores and 8 GB of GDDR6 memory on a 128-bit bus interface. That said, with 24 MB of L2 Cache, the RTX 4060's memory bandwidth is rated as "effectively" 453 GB/s - higher than the RTX 3060.
Regarding performance, NVIDIA has publicly stated (alongside benchmark results) that the new desktop GeForce RTX 4060 is roughly 20% more powerful than the GeForce RTX 3060. The good news for mainstream gamers and those looking to upgrade is that the USD 299 price point is notably lower than the GeForce RTX 3060's MSRP of USD 329.