NASA's Center for Near Earth Objects (CNEOS) has confirmed a space rock that's between 1,214 and 2,727 feet in diameter will approach Earth today.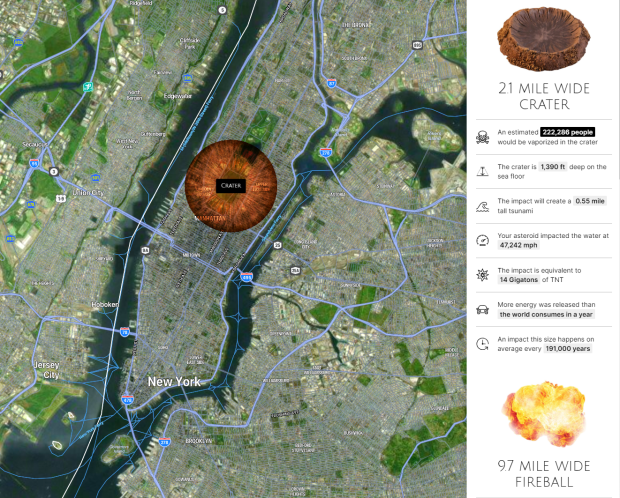 The asteroid, which was originally identified in 1994 by the Spacewatch group working at Kitt Peak Observatory in Arizona, is now on its way to making its closest approach to Earth, coming within 1.8 million miles of our planet, or approximately eight times the distance between Earth and the moon. According to NASA projections, the asteroid named 1994 XD will be at its closest point to Earth on June 12, 9 pm EDT.
Despite this asteroid's size, the goliath space rock is moving at extreme speeds, with recent measurements indicating a speed of 48,032 mph. Combining the asteroid's speed with an average diameter measurement of 1,500 feet, we can predict how much damage such an object would create if it were to collide with the surface of Earth. Using the Asteroid Launcher simulation website, plugging in the 1,500 diameter, speed of 48,000 mph, an impact angle of 45 degrees, and Central Park, New York, it's estimated that 222,286 people would be vaporized and carve a 1,390 ft deep crater.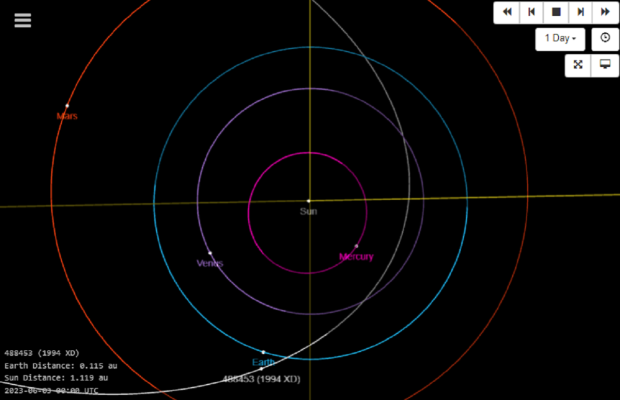 The impact itself would create 14 gigatons of TNT, and more energy than the world consumes in a year would be released.
As stated earlier, 1994 XD will pass safely by Earth at a distance of 1.8 million miles, but due to its proximity and size, NASA's guidelines identify 1994 as a Potentially Hazardous Object (PHO). However, 99% of known potentially hazardous objects pose zero threat to Earth over the next 100 years.