More AAA games are expected to become digital-only releases as publishers and developers aim to aggressively cut costs and maximize profits.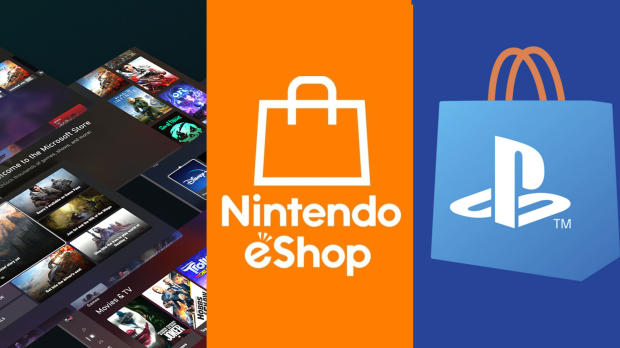 Alan Wake II's controversial digital-only launch has caused a stir in the games industry, but the trend isn't all that surprising. In this particular case, the business decision makes sense. Remedy Entertainment is a smaller developer, and Epic Games, a billion-dollar powerhouse, is almost entirely focused on digital. Epic also fronted the entire development and marketing budget for Alan Wake II and probably didn't also want to spend the extra millions on producing and shipping game discs. Going digital-only also reduced Alan Wake II's price tag to $59.99 on consoles and $49.99 on PC. That won't be the case for other companies, including Sony Interactive Entertainment, who have made it clear that revenues are the biggest priority.
According to Circana (formerly NPD Group) analyst Mat Piscatella, more publishers, developers, and even platform-holders are set to embrace digital-only releases over the next two years. By 2028, digital-only AAA games may become the norm. That's on top of the new $69.99 price point that was introduced in 2020 for PS5 and Xbox Series X/S games, and perpetuated by new adopters like Nintendo and Microsoft, whose first price increases were for games like Redfall and Zelda: Tears of the Kingdom.
"Digital only AAA releases are here. Over the next 2 years this trend will accelerate, and by 2028 or so I think it'll be the norm for most Xbox and PS releases. Nintendo likely won't move as fast, but then again it's Nintendo and they're always full of surprises," Circana analyst Mat Piscatella said on Twitter.
He also notes that "digital share rates are hitting the tipping point," highlighting a trend that we've been seeing across PlayStation and Xbox for some time now. Publishers like EA and Take-Two also make most of their revenues from digital, with Capcom following suit as well.
In the era of online-only games and auto updates, digital-only releases complete the trifecta of maximal KPI tracking, revenue generation, and a significantly increased measure of control for developers who can now squash out bugs, glitches, and generally have greater reign over their creations.
This has obvious implications for the world of video games preservation since digital games can be (and often are) de-listed from sale. Gamers will also have a harder time experiencing a day 1 version of digital-only games, especially in the era of auto-updates. It's always fun to go back and experience something like No Man's Sky as it was at launch in 2016, and that's only possible if you own a physical copy of the game.