Two galactic forces of nerdery collide in the best way possible as Blizzard announces a collaboration with Spawn creator Todd McFarlane's toy company.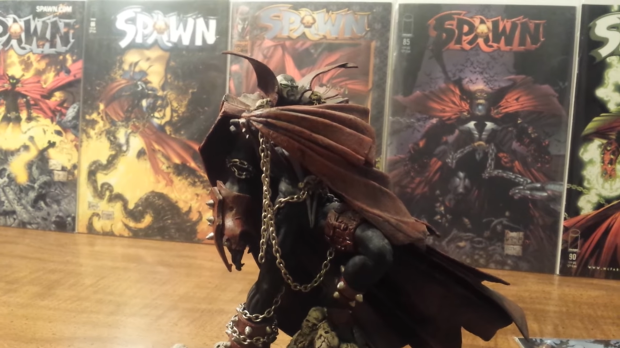 McFarlane Toys and Blizzard Entertainment have signed a deal to produce a series of high-quality action figures based on the Diablo and Warcraft franchises. The action figures will be specifically based on World of Warcraft and the cartoonish Warcraft Arclight Rumble games, but it's possible the Diablo collaboration will include characters from all four games. It's worth noting that NECA had previously made Diablo III figures, and these are typically more expensive than McFarlane figures.
"What I try and do within the walls of McFarlane is to find big brands that look super-cool. It's a fairly simple formula that can be very hard to find, but the talented creators over at Blizzard have been making and designing tons of fun, detailed and visually stunning worlds across their games for decades. And now, my company gets to go play in their sandbox. This should be a hoot!" Spawn creator Todd McFarlane said in the press release announcement.
"Our goal is to deliver figures to fans of Diablo and Warcraft games that will add value to their enjoyment of playing in those worlds, because when you aren't playing the games you will be able to look at them on your shelf in 3D form."
Having grown up with McFarlane Toys over the years, this news is beyond exciting for me. I can't imagine a toy company more well-suited to make Diablo figures.
The Spawn-maker is notorious for its grisly, iconic, and extremely-detailed figures that helped define a new standard and pedigree for action figures during the 1990s and 2000s. I personally grew up during the hey-day of McFarlane Toys with lineups like the excellent Wetworks series and impressive figures like Mandarin Spawn, Techno Spawn, and probably my favorite action figure of all time, Classic Spawn V from the Series 17 lineup.