DEEPCOOL is a company that always seems to have something interesting to show when it comes to trade shows, so I wanted to see what they had to offer during our trip to Taipei, Taiwan for Computex 2023.
First up was the heatsinks in the DEEPCOOL suite. These models featured a led temperature readout on the top of the heatsink. The AK500S Digital and AK500s Digital are slimmer versions of the originals, however, have the same TDPs. Available in black or white.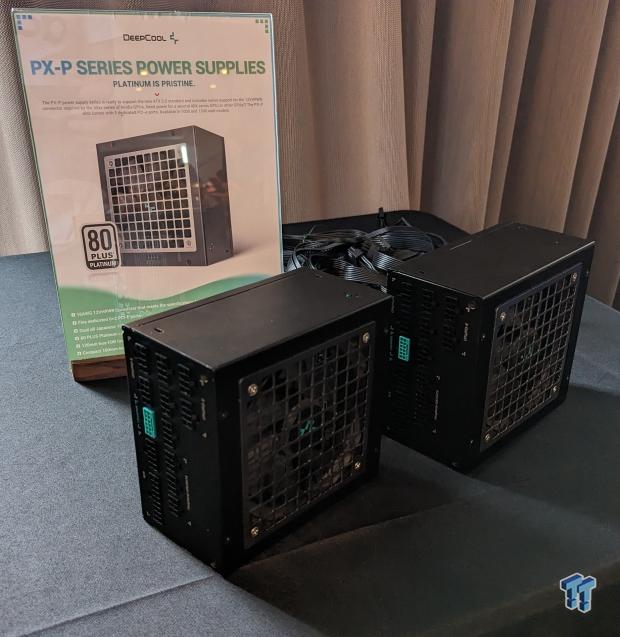 Next DEEPCOOL displayed a few of their new PSUs. The PX-P series PSUs feature a 16AWG 12VHPWR connector that meets the specifications for ATX 3.0. Has five dedicated 6+2 PCIe Ports. Uses twin Japanese 105C main capacitors. Is 80 Plus Platinum Certified, which is 92% or more efficient under a typical load. Includes a 120mm true fluid dynamic fan bearing. Lastly is very compact at 160mm in total length of body.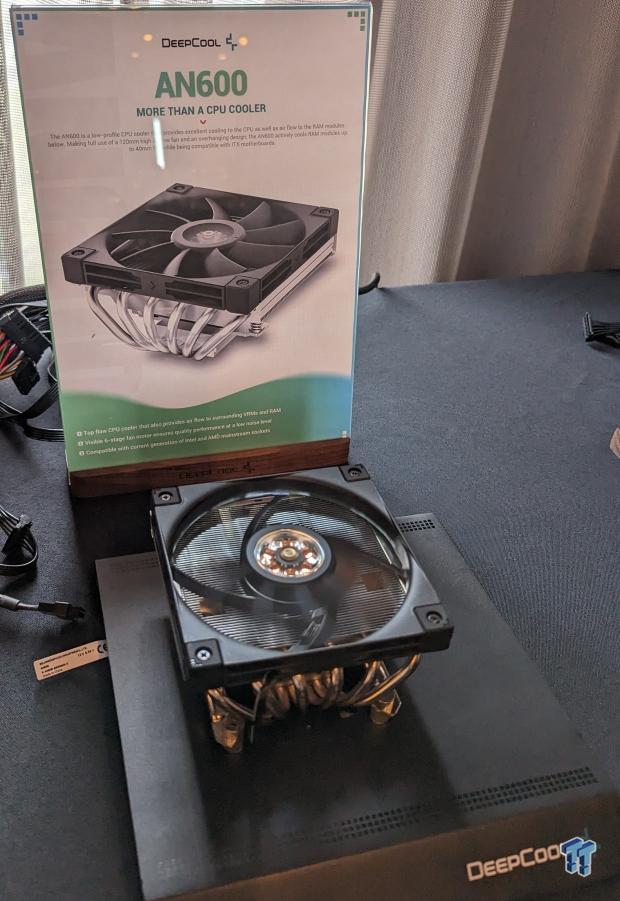 DEEPCOOL has produced a low-profile CPU cooler that provides excellent cooling to the CPU as well as the surrounding VRM and RAM modules on the motherboard. Making use of a 120mm high airflow, slim fan, which has a visible six-stage fan motor to ensure quality performance at low noise levels.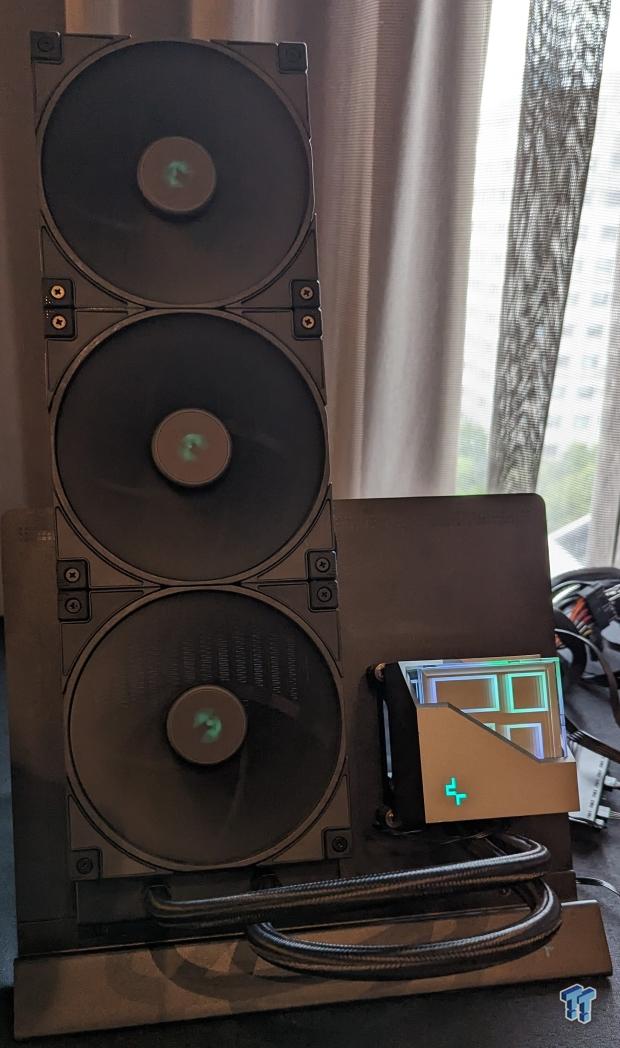 Featuring a 420mm radiator with three 140mm fans, the LT820 is designed for enthusiasts that like silence and performance.
Pricing is $160 - $180.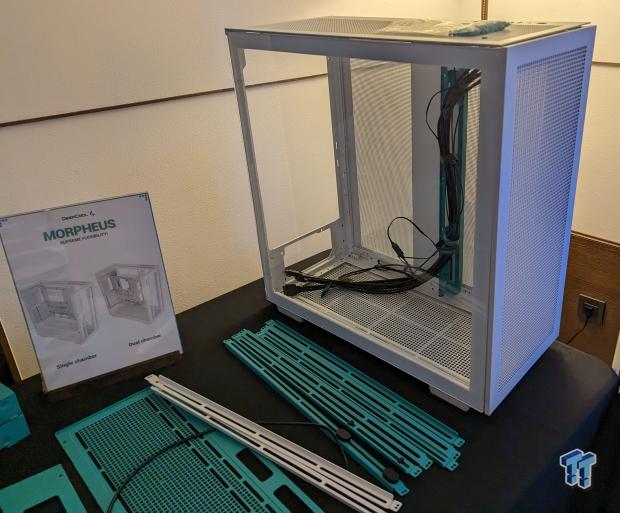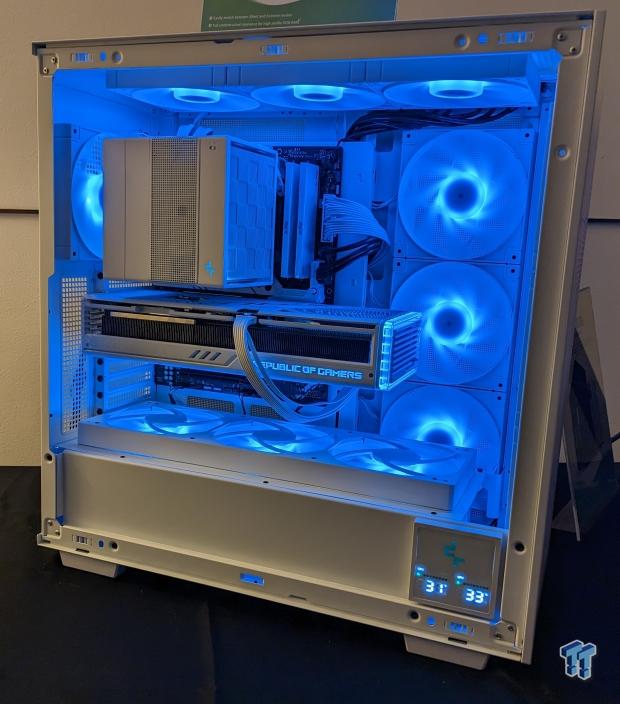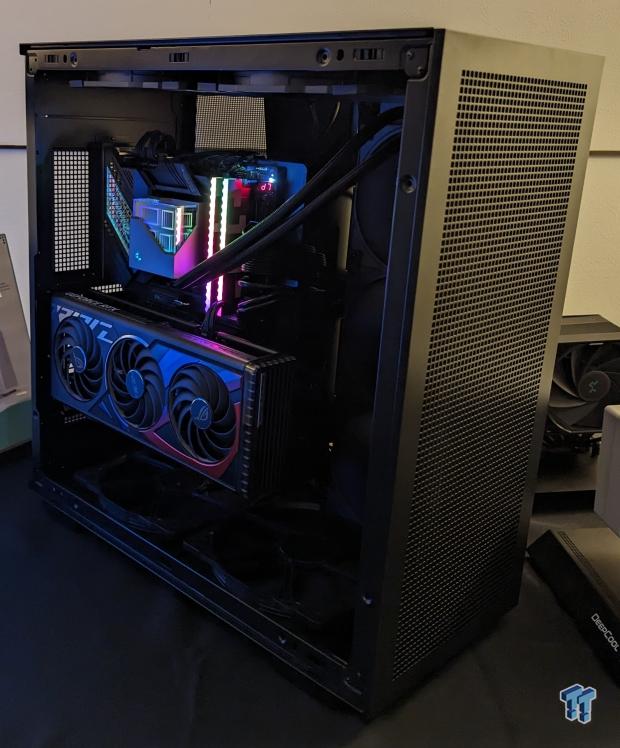 The flat-packed Morpheus is a mid-tower case that takes the modular concept to another level, Allowing the end-user to "morph" between two different configurations, single and dual chambers. The Morpheus aims to be extremely versatile while being aimed at the high-end market. Pricing is somewhere around $220.