OLED panel technology for PC gaming monitors has been one of the biggest advances in recent years, and MSI is fully embracing the OLED life with a number of new QD-OLED displays on the way. QD-OLED, which adds Quantum Dot technology to deliver a brighter and more colorful image than standard OLED, is quickly becoming the new sought-after OLED display tech.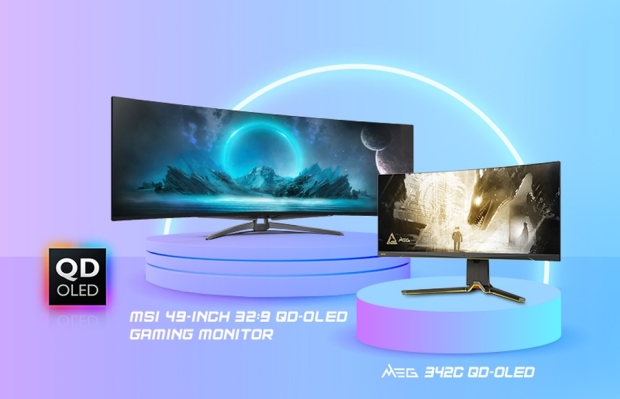 On that front, the MEG 342C QD-OLED Gaming Monitor is definitely drool-worthy, offering an ultrawide 3440 x 1440 resolution display with a fast 175Hz refresh rate and an immersive 1800R curve. Throw in the infinite contrast you get from OLED's self-lit pixels (not to mention the nearly instantaneous response times) for pristine black levels, and it's one of the best gaming monitors you can pick up right now.
But, at Computex 2023, MSI had one more QD-OLED display to showcase, a massive 32:9 49-inch display with a blisteringly fast 240Hz refresh rate. This thing is a monster and was one of the show's highlights for me. MSI had this beast of a display connected to a GeForce RTX 4090 powered rig running a full Microsoft Flight Simulator setup with the Top Gun expansion.
After going hands-on (that's my top score in the header image), it's safe to say that it delivered one of the most immersive gaming experiences at Computex 2023. The 240Hz refresh rate meant basically nothing in terms of noticeable motion blur, with everything looking crisp and detailed across all 49 inches of its display area.
MSI noted that as a 'Concept Monitor,' everything outside the display panel was still a work in progress, from the stand to the bezel. All of that is yet to be finalized. No word on pricing for this one other than it is on track for a late 2023 release.