All the rumors were true - Apple has now announced its biggest-ever MacBook Air at the company's WWDC 2023 opening keynote. The new 15-inch MacBook Air is set to be available in four colors, while Apple also confirmed that the 13-inch MacBook Air is getting cheaper.
The new 15-inch MacBook Air will start at $1299, Apple confirmed via press release. The news means that the 13-inch M2 MacBook Air is now set to sell for $1099 while the M1 13-inch MacBook Air will retail for under $1000, but only just - it can be yours for $999.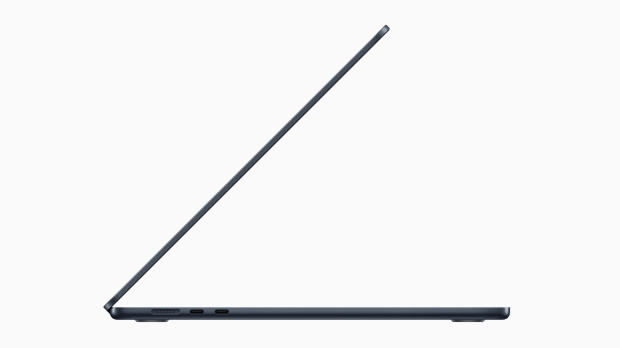 The brand-new 15-inch model will be available in midnight, starlight, silver, and space gray with Apple noting that its 15.3-inch display can provide one billion colors and 500 nits of brightness. That's 25% brighter than a comparable PC laptop, we're told.
As for the 15-inch MacBook Air itself, the device measures just 11.5mm thin and weighs just 3.3 pounds. Those figures confirm that the MacBook Air remains portable despite its larger 15-inch display. In fact, Apple points to another comparable PC laptop when it says the new MacBook Air is almost 40% thinner and half a pound lighter. Apple doesn't say what PC that is, but it adds that it's an unnamed Intel Core i7 laptop.
In terms of specifications, the 15-inch MacBook Air comes with an Apple M2 chip inside that has eight CPU cores and 10 GPU cores. There is also a 16-core Neural Engine included. Unified memory maxes out at 24GB, we're told, with that being more than enough for the vast majority of people. Those who need extra RAM can choose to buy a MacBook Pro of course, with that option also opening the door to more speedy CPUs in the form of the M2 Pro and M2 Max.
Other 15-inch MacBook Air specifications include a new six-speaker sound system, a 1080p camera, and a pair of Thunderbolt ports with support for one 6K external display. Apple says that there is also a 3.5mm headphone jack for anyone who likes to physically connect their headphones.
The 15-inch MacBook Air goes on sale at Apple Stores and the company's retail partners on June 13, meaning it's just a few days away from being available. With such a big display, M2 power, and a claimed 18-hour battery life this machine could very well be the best Mac for a lot of people. Especially those who were put off the 13-inch model due to its relatively small display.