SpaceX and Tesla CEO Elon Musk has sat down for an interview with Babylon Bee at Twitter headquarters to discuss Musk's rollercoaster takeover of the company and what the future looks like with the world's second-largest social media platform.
Before Musk acquired Twitter back in October 2022, the tech billionaire had discussed throughout multiple interviews the importance of having a social media platform committed to free speech, and he has continued expressing the same sentiment after he completed the takeover of Twitter. Musk still stands by this concept of Twitter being a place users can freely express themselves within the parameters of the law, and throughout his interview with the Babylon Bee, the Twitter owner said this value will remain paramount.
The Babylon Bee recounted a previous Musk interview where Musk said that "I want to speak my mind, even if it costs me something," which refers to Musk's belief that the right to freedom of speech should always be available, even if it costs the user, or ultimately Twitter through the loss of advertising revenue. Musk responded by recounting a recent loss of $40 million, which he says can be attributed to the new Community Notes feature, which enables Twitter users to add informed context to potentially misleading tweets collaboratively.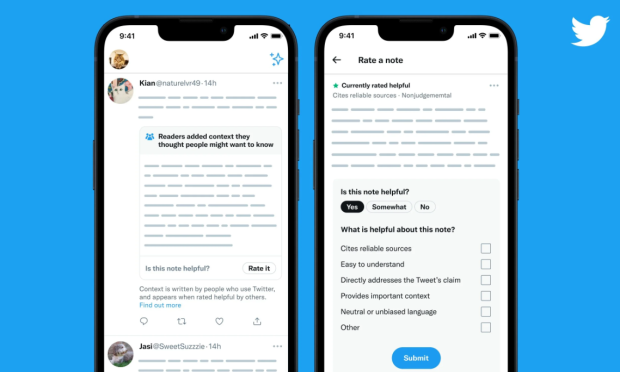 For those that don't know, Community Notes is a feature where contributors can leave notes on any tweet, and if contributors deem a note helpful, it will be publicly shown on the original tweet. The idea behind this feature is to attempt to curb any misleading tweets by giving Twitter users the power of fact-checking. Notably, the Community Notes algorithm has been made open-source, which enables anyone to audit, analyze or suggest improvements.
The emergence of Community Notes has spawned the phrase "Community Noted", which is predominately seen as humorous to many Twitter users as a post that has been Community Noted has essentially been audited and corrected. Musk explains that this feature resulted in advertisers recently pulling $40 million of advertising money out of Twitter because Musk, and the team at Twitter, refused to remove the Community Note from the company's original post.
Musk says that choosing to lose $40 million in advertising to maintain the integrity of the platform was the right call and is the cost of holding Twitter to such high standards. As the current state of Twitter, Musk says the company is in a good position as it he has largely addressed the concerns many advertisers had when he first acquired the company.
If you are interested in learning more about the recent happenings at Twitter, check out the full interview with Musk in the above video.