The reports were correct: Asypr has officially cancelled development of KOTOR II's planned DLCs on Nintendo Switch.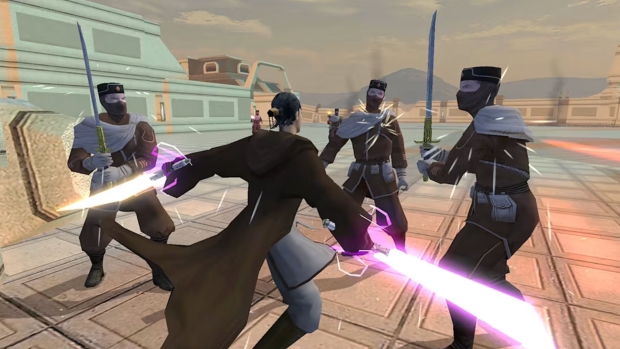 One of the biggest selling points of the new KOTOR II re-release on the Nintendo Switch was the promise that missing content would be added back into the game. Back in 2004, KOTOR II launched as an unfinished game with a portion of its gameplay, features, and content left on the cutting room floor so that Obsidian could get the game out to consumers more quickly. This happens very, very often in the video games industry.
Aspyr, who was previously handling the KOTOR Remake, had originally planned to re-incorporate KOTOR II's unreleased content into the 2022 re-release and sell the first complete version of the beloved RPG. The cut features have been identified for many years thanks to the Sith Restoration Project.
Now Aspyr has officially walked back those plans. The studio recently confirmed that it won't be adding the cut content back into KOTOR II after all, and has apologized by giving a free copy of select Star Wars titles on the Switch.
"We'd like to thank the KOTOR community for their immense passion and support fo the Star Wars: Knights of the Old Republic series. The passion allowed us to bring this timeless series to the Nintendo Switch, and we are forever grateful.
"Sadly, today we are announcing that the Restored Content DLC for the Nintendo Switch version of Star Wars: Knights of the Old Republic II - The Sith Lords will not be moving forward for release."
Gamers must fill out a support ticket on Aspyr's Support site in order to get their copy.
The selection of free offered games include: