Microsoft just pushed out an update for its Surface Duo and Duo 2 devices with a nasty sting in the tail, in the form of a bug that causes the hardware to reboot randomly.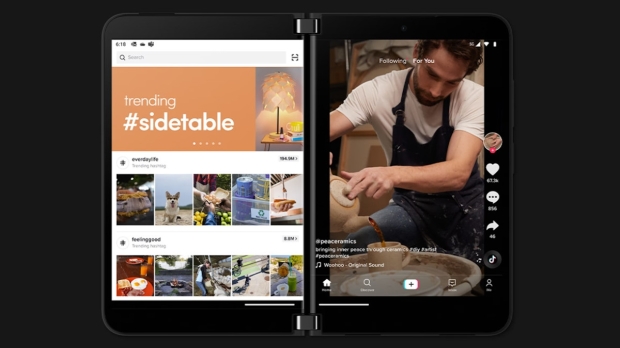 This gremlin in the works was reported by Surface Duo owners on Reddit after the May 2023 update, with the restarts happening seemingly without any rhyme or reason, making for a serious headache, as you can imagine.
A staff member on Microsoft's Answers.com help forum said the company is actively investigating the problem.
Microsoft also issued a statement to Android Authority, pointing to that Answers.com post as a source of potential help and saying:
"Microsoft is aware and is looking into it."
There are workarounds posted on that Answers.com thread and Reddit post, the main one being that you need to dive into Settings to make a change.
Specifically, head to Settings > System > Reset options, and then choose to Reset Wi-Fi, Mobile & Bluetooth.
That does come with side effects, though, like losing your saved Bluetooth devices, for example.
Alternatively, another solution proposed is simply to turn off Wi-Fi and live without it, if you can (use your cellular data connection instead). Even if this may not fully resolve the problem, it reportedly keeps any unwanted rebooting to a minimum.
One way or another, it very much looks like the problem is with wireless connections (and likely Wi-Fi-related). Hopefully, we'll get an update from Microsoft soon on what's going on here and when affected users can expect a fix.
It's not clear how many Surface Duo and Duo 2 owners are encountering this problem, but there are certainly a number of reports out there. Some people seem to be hit by more frequent reboots than others, and some are only getting the occasional one - but depending on the timing, any reboot could potentially be a frustrating experience.