Microsoft has been boasting about how it has improved various facets of performance in Windows 11, from core parts of the interface to how smoothly gaming mice run.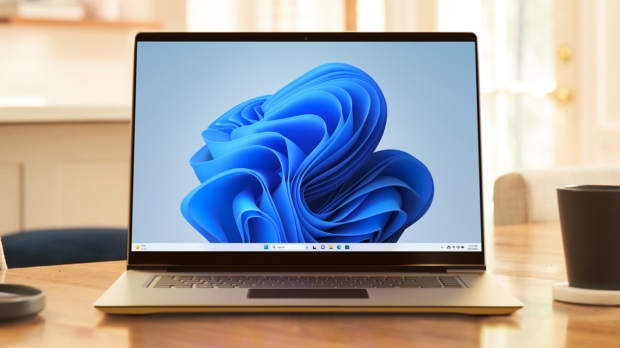 This comes courtesy of a Microsoft blog post detailing the 'major strides' taken in the past year to improve performance across a range of fundamentals for Windows 11.
That includes boosting the performance of "frequently used shell interactions like Taskbar, Notifications, and Quick Settings" by up to 15% in some cases.
Microsoft also tells us that it has sped up the time taken to arrive at the desktop - in other words, we presume it's talking about average boot speed - by 10%, which is certainly a worthwhile difference. This improvement comes alongside a significant reduction in the impact of startup apps by over 50%, which really is a big change for the better.
With File Explorer, performance is now considerably better for those with files stored in the cloud, and large file deletion operations are much faster in Windows 11, to the tune of 40% to almost 70% quicker, depending on the exact operation.
Mouse matters
Microsoft further notes that it has made a change for gamers that'll go down well, regarding high DPI, high polling rate gaming mice. Whereas previously the load of multiple apps - not just playing the game, but maybe also streaming, running a chat app, software for peripherals, and so forth - meant stutter could be introduced, that has all been smoothed out.
The software giant said it has cut down the amount of processing happening with these background apps, capping their message rate in order to get much smoother mouse performance where it matters - in the game itself.
Aside from a whole raft of these kinds of performance boosts over the past year, Microsoft also tells us that:
"Windows 11 is the most reliable version of Windows ever, with recent updates continuing to improve reliability."
Well, that's a far more nebulous claim, and while we can't dispute it - though it wasn't a very high bar to be more reliable than Windows 10, which has had too many major bugs by half, in our books - we'd still like to see Microsoft do better with bug squashing in Windows 11.
There are still problems popping up too regularly for our liking in Windows 11, and Microsoft continues to be sluggish in applying fixes in some cases - for example, with this mysterious Spotify bug.
Finally, Microsoft couldn't have a bit of a blog boast without mentioning Edge now, could it? Well, the browser is indeed highlighted here, and we're told that it boots faster than ever, and that Sleeping Tabs can conserve RAM usage with background tabs, saving memory up to the tune of 83%.
In fairness, Edge does appear to be coming along well in recent times, the only worry being that Microsoft might be tempted to add too much in the way of new features, therefore flirting with the danger of bloating the browser. Not to mention the company being its own worst enemy in some respects with constant ads and cajoling to migrate to Edge, of course - we don't expect that will change, though.