Sony's PC gaming initiative is growing exponentially, but also missed internal targets by $50 million and has yet to become a significant contributor to overall revenues.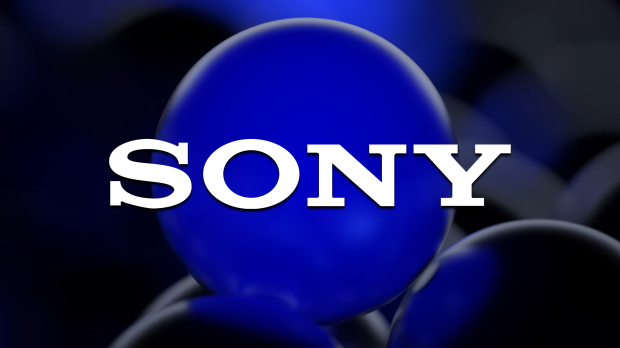 A new business briefing from Sony Interactive Entertainment gives a better perspective of its PC gaming presence. The company has released new figures of its PC games business that illustrates growth in the sector, but also shows just how relatively small PC gaming currently is for Sony.
According to the data, Sony made $250 million from PC gaming in FY22, which is $50 million below expectations. This figure allows us to weigh PC gaming revenues against Other segment earnings to see a proportional share of this new platform.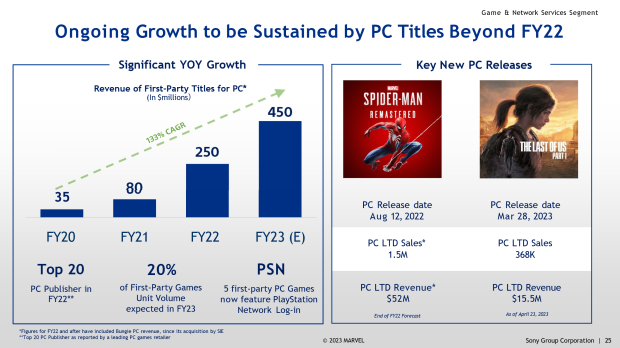 Sony generated a record-breaking $2.510 billion from its Other segment in FY22. While this segment includes PC gaming, it also includes accessories and peripherals.
"With the very significant contribution from Bungie's PC business, we more than tripled our revenue from PC players," PlayStation Studios head Hermen Hulst said in the presentation.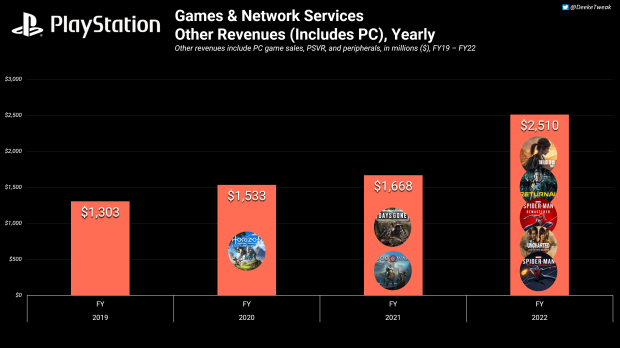 Read Also: Bungie acquisition helped Sony become one of the top 20 publishers on PC
Comparisons show that PC gaming made up 10% of total Other segment earnings, including recognition of Destiny 2 revenues as well as sales of the eight separate first-party PlayStation games that are now available on Steam and the Epic Games Store.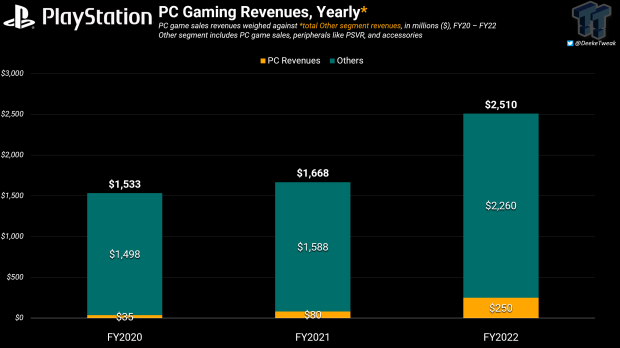 Most segment revenues were earned from other areas like peripherals and accessories sold throughout FY22, which includes launch sales PlayStation VR2 (and sales of the PSVR1) alongside sales of accessories like the DualSense Edge. The growth rate of PC gaming should be noted, though, going from 2% to 5% and then 10% of total Other segment earnings.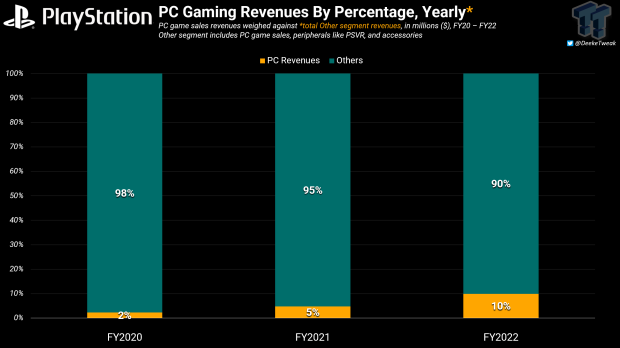 After all, Sony exec Eric Lempel recently said that accessories are a "highly profitable" part of the business.
Sony had also confirmed that the PSVR2 was outpacing PSVR1 sales by a significant amount.
It's not that $250 million revenue isn't substantial--because it is--but more so that this figure is not yet substantial in the grand scheme of PlayStation's $27 billion games business. Sony does expect big growth for this segment and it will be interesting to see whether or not they can achieve the lofty targets.
Sony expects PC gaming to rise significantly next year and deliver $450 million throughout Fiscal Year 2023, undoubtedly driven primarily by Destiny 2 content expansions as well as continued releases of key first-party PlayStation titles on PC gaming storefronts.