Sony's new PlayStation handheld will reportedly have about 3-4 hours of battery life on a full charge.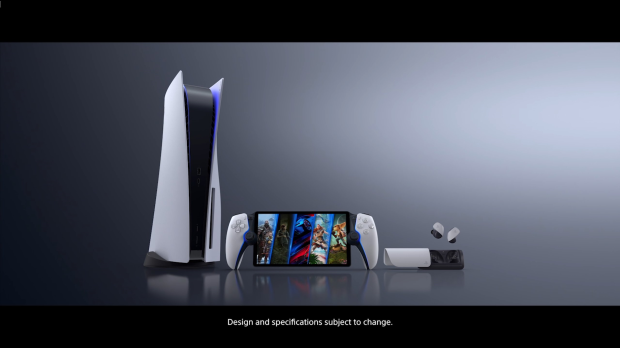 PlayStation is getting a new handheld, but it won't be a Vita successor or a Switch competitor. It doesn't even stream games via the cloud similar to the Logitech G Cloud. The new PlayStation device, codenamed Project Q, exclusively supports Remote Play functionality over Wi-Fi and is basically two halves of a DualSense controller split between an 8-inch HD screen.
Sony Interactive Entertainment's Jim Ryan confirmed Project Q would play games in HD quality and it appears the device is capable of playing PlayStation 5 games at 1080p 60FPS handheld gaming via Remote Play over Wi-Fi. There's just two things we don't know for sure: Battery life and price. Sources have told Insider Gaming's Tom Henderson that Project Q's battery life is around 3-4 hours, which is in line with the Nintendo Switch.
Our original 2017 Nintendo Switch review found the Switch's battery lasted 3 hours and 18 minutes while playing The Legend of Zelda: Breath of the Wild in handheld mode on a factory-fresh model.
It's also important to remember that Project Q utilizes DualSense controllers, which can last between 4-6 hours on a single charge. But there's also that 1080p LCD panel attached, too, and that will certainly drain the battery.
Sony has yet to reveal any real official details on Project Q outside of the brief teaser in the recent PlayStation showcase, but Jim Ryan did confirm the device was coming later in 2023. Sources tell Insider Gaming that Project Q is coming out in November.
Here's what Ryan said during the stream about Project Q:
"At PlayStation, innovation is our passion, and that applies to not just what games you play, but how you play them. Later this year, we will launch a dedicated device that enables you to stream any game from your PS5 console using Remote Play over Wi-Fi. Internally known as Project Q, it has an 8-inch HD screen and all of the buttons and features of a DualSense wireless controller."