ASRock has unleashed a new BIOS for its liquid-cooled RX 7900 XTX that seriously ups the boost clock - with caveats.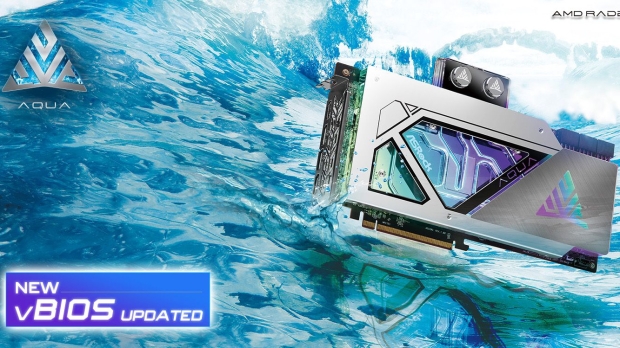 The new 'OC Extreme' BIOS release for the RX 7900 XTX AQUA juices up the boost clock from the previous 2680MHz to a whopping 2935MHz. That represents a 255MHz increase, no less, as VideoCardz reports.
ASRock notes that it has applied 'better settings' with the BIOS, presumably a whole bunch of fine-tuning, in order to come close to that 3GHz boost speed with this 7900 XTX GPU.
We're told that the AQUA model offers 13.5% faster performance compared to a reference board of the 7900 XTX with this new BIOS update supercharging the graphics card. (That's going by the 3DMark Time Spy benchmark).
That all sounds great, but if you own the RX 7900 XTX AQUA, and are tempted to get yourself the BIOS to accelerate your frame rates, then there are some points to bear in mind.
ASRock makes it clear that you should be careful to follow its full instructions for the BIOS upgrade, and you must also ensure that AMD's Adrenalin 23.5.1 driver (released yesterday) is installed before going ahead with the procedure.
Given that BIOS updates can go awry, we'd urge you to pay close attention to what the graphics card manufacturer is saying here.
The other major consideration is that ASRock notes you should be using a 1000W power supply (80+ gold certified) if you want to run with this Extreme BIOS.
As is inevitably the case with high-end custom graphics cards, they run a fair way over MSRP. If ASRock's RX 7900 XTX AQUA is tempting you with all this talk of high clocks, remember that with its fancy liquid cooling, it's priced at $1,400 (at Newegg in the US, at the time of writing).