Remedy promises to deliver some mind-bending horror with Alan Wake 2, but it won't all be doom and gloom.
During yesterday's PlayStation showcase event, Remedy Entertainment was finally able to show off Alan Wake 2 gameplay. There's some distinct Resident Evil horror vibes going on, and rightly so considering Remedy says AW2 is a survival horror game. The new trailer highlighted some important story beats, like the classic 'writer's story comes true' that we've seen in Stephen King stories like Word Processor of the Gods, or The World of His Own episode of the old Twilight Zone series.
Less predictable is the psychological and positively cerebral transition sequences that were shown in the video, which underline the influence of Remedy's previous Control game. Things are certainly much more dire and horrifying this time...but Alan Wake 2's creative director Sam Lake says the game will have distinct contrast points to break things up.
The idea is that horror shouldn't overstay its welcome lest it lose its efficacy, and this is something that I definitely agree with.
"We wanted to make this game brutal and harrowing, but not only that: this is an Alan Wake experience, so there are different sides to it. Darkness equals horror, but there are daytime scenes, quirky characters, plenty of humor, and a deep mystery to explore. With this, we feel, when it gets scary, it will stay fresh throughout the whole game, and you won't get a chance to get used to it or become numb to it," Lake said in a recent Alan Wake 2 news update post entitled "This game is a monster, and it's coming for you!"
This is an interesting take and something that we should see in more horror games. It's those periods of calm and blessed relief that really make the horror sequences even more terrifying.
Apart from the new nightmares, Alan Wake 2 also anchors players to the real-world with a new character, FBI agent Saga Anderson. While Anderson and Wake are tied together in a mysterious way, the game sets the tone for the duality of man--the plagued monstrosity that lives in the mind versus the grounded and corporeal entity that lives and breathes in the real-world.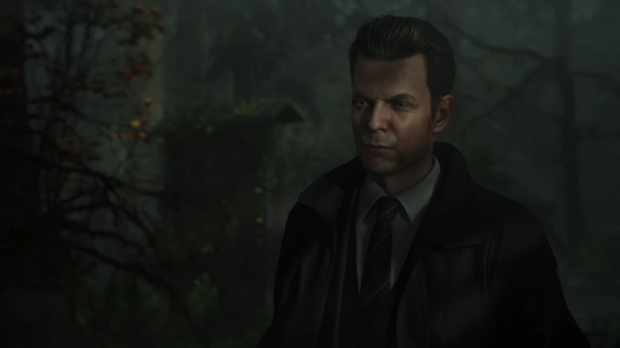 Sam Lake, who actually stars in the game as an FBI agent, says Alan Wake 2 is Remedy's most ambitious game yet.
"There has almost been this fever and hunger, madness even, a drive to push every aspect of this story-focused experience not just a step but a leap forward, taking the foundation of what we have done before, the story, the interactive storytelling, the mix of different mediums, filmed live-action footage, the cast of larger than life characters, the worldbuilding, the atmosphere, the mystery, quirky humor, nightmarish horror of both psychological and supernatural nature, everything, pushing it all as far as I have been able to imagine. I feel that we, together with my very talented colleagues, have given everything we got to this game.

"This is Remedy's most ambitious creation so far.
Alan Wake 2 releases on October 17, 2023 on PlayStation 5, Xbox Series X/S, and PC. It will be a digital exclusive, but it will also cost $59.99 instead of the normal $69.99 for current-gen consoles. On PC the game will cost $49.99.