Bungie's next game is a new iteration of its old classic Marathon series.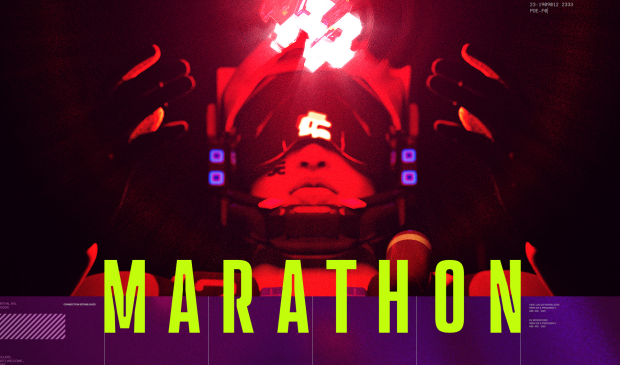 Bungie is going back to the past and tapping one of its old IPs. Today during the PlayStation showcase, the Destiny developer announced a new PVP extraction shooter based in its Marathon series. It'll be a fully cross-platform shooter across PS5, Xbox Series X/S, and PC, complete with cross-saves and cross-play.
a massive ghost ship hangs in low orbit over a lost colony on tau ceti iv. the 30,000 souls who call this place home have disappeared without a trace. strange signals hint at mysterious artifacts, long-dormant ai, and troves of untold riches. you are a runner, venturing into the unknown in a fight for fame... and infamy. who among you will write their names across the stars?
Here's what we know about Marathon:
Players are called runners

Bold visual style

Takes place on planet Tau Ceti IV

3-player PVP or solo play

Runners are cybernetically-augmented mercenaries

Loot-based mechanics complete with treasure extraction

Looks, sounds, and plays like nothing Bungie has ever made
Here's what Marathon's general manager Scott Taylor said about the game:
"Marathon is the start of an amazing journey for Bungie, one that is inspired by our studio's legendary history while pushing boldly into the future.
"We're taking all of the lessons that we've learned from more than 30 years of creating amazing worlds and innovative PvP experiences and putting them into a game that looks, sounds, and plays like nothing Bungie has ever made."
Game director Chris Barrett says the game will be a PVP-first experience full of tension and excitement:
"Even at this stage of development, it's incredible to watch the creativity and excitement around the game at Bungie,"
"The team is committed to creating a PvP-first gameplay experience full of tension and excitement, all set in a persistent, dynamic, narratively rich online world where players' actions have ramifications on each unfolding season."