Sony is highly confident that the PS5 ecosystem will become the most profitable console generation in PlayStation history.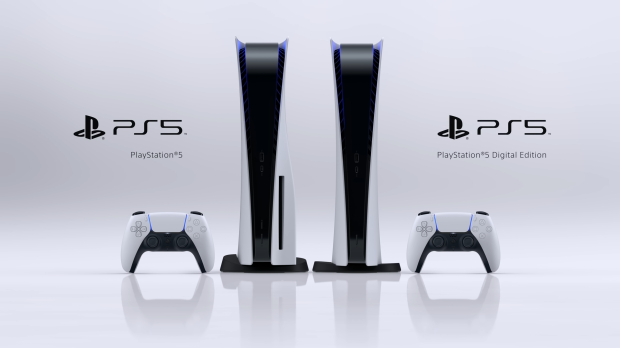 Sony Interactive Entertainment executive management has lofty ambitions for the PS5. The console remains the central anchor point to Sony's games business, and the company is accelerating its plans to provide significant worldwide console availability and deeper content expansion across the board. Sony is aggressively bullish on the PS5's success, and based on the system's performance, they have every right to be.
In a recent business strategy meeting, SIE exec Eric Lempel had very strong words to describe the PlayStation brand and the PS5 ecosystem itself.
Lempel says that PS5 is now in "free supply" and that Sony is ramping up production of new units. The PS5 had become profitable in mid-2021, so all PS5 consoles are now sold at a profit for Sony--profits could be even higher due to lowered shipping costs from the lighter PS5 model revisions.
The exec goes on to say that the PS5 is expected to beat the PS4 in launch-aligned sales by Holiday 2023, and that the new PS5 platform should also overtake the PS4 in all relevant metrics--including monthly active users, engagement, etc.
These milestones will help the new platform deliver more success, but hardware is just the beginning. Sony has shown that PS5 gamers are spending more on digital content like microtransactions and subscriptions that PS4 users during the same 10-quarter launch period.
Below we have a transcription of what Lempel said during the presentation. The quotes the stand out have been emboldened.
"PS5 is the strongest platform we've ever built. Our first-party software has become even more successful as we deliver on IP expansion opportunities, and we're now seeing collaboration across Sony Group starting to deliver even more meaningful benefits to multiple parts of the business.

"In FY22, we achieved record high revenue and sold 19.1 million PS5s, showing continued strong momentum now that supply constraints have eased.

PS5 is now in free supply and is driving impressive user engagement. We also had strong results in profitability, despite the unfavorable exchange rates and increasing investment in both platform and content, including the acquisition of Bungie.

"We have never been in a better position with our core device. Demand for PS5 and engagements are both high, and we have great content and brand strength.

"After a challenging situation, we are now in free supply and finally able to provide consumers with the PS5 they have been waiting for.

"12 months ago, Jim promised that FY23 would be the year that the PS5 would overtake the PS4 install base at the equivalent point in the life cycle. We expect the PS5 to surpass the PS4 install base in Q3 globally. We have actually already achieved this in several markets including Japan.

"Supply constraints have been challenging, and the teams have worked to ensure more mitigation measures, including sourcing multiple suppliers and logistical negotiations for optimal delivery routes.

"Eclipsing PS4 sales will mark a significant milestone in what we expect to be our most successful and profitable console generation ever.

"Having ample supply of PS5 consoles has made all the difference. Our teams worked hard to keep up the momentum while we were supply constrained and, when we were able to meet demand, we reinvigorated our efforts to reach players who had been waiting for a PS5 to become in stock.

"We are thrilled that we are clear of supply constraints and in full free supply in all geographies.

"Our ability to supply the market has created some unusual sales patterns. This last Q4 was our biggest in PlayStation history in terms of hardware units sold-through to consumers. There is pent-up demand for PS5 that we need to satisfy and we look forward to strong months ahead, particularly in the upcoming Q3."