Microsoft has announced that Bing will be the default search engine for ChatGPT users.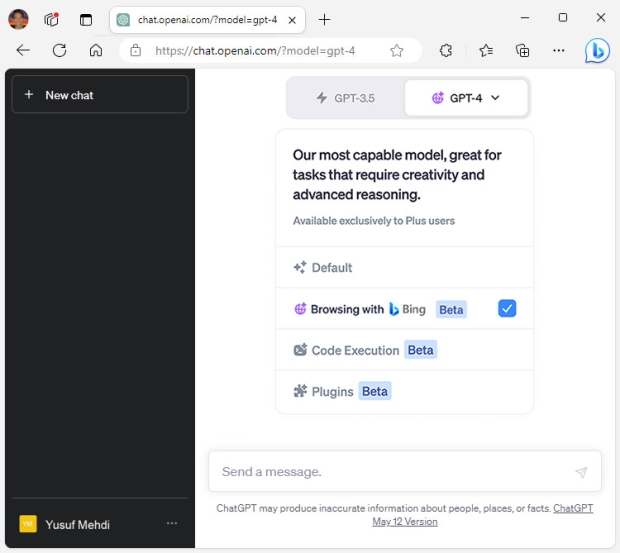 The move isn't a surprise, given the partnership between Microsoft and the maker of ChatGPT - the software giant has a big stake in OpenAI, and ChatGPT powers the Bing chatbot.
Going forward, ChatGPT will integrate Bing search, which Microsoft notes will mean a "world-class search engine built-in to provide timelier and more up-to-date answers with access from the web."
That will, of course, help to drive traffic to Bing, something which apparently hasn't happened to that much of an extent since Microsoft's big AI gambit kicked off with the launch of the Bing chatbot. Depending on what stats you listen to, minimal impact has been made, or a small step forward has been taken. Microsoft will doubtless hope that having Bing on tap to anyone using ChatGPT could drive things forward in a higher gear for search traffic.
We're told ChatGPT Plus subscribers will get the benefit of the Bing search integration straight away, and free users will get it soon via a plug-in.
Microsoft is clearly betting a lot on AI, with announcements about its integration throughout various products, the latest of which is Windows 11. We just heard yesterday at the Build conference that Microsoft is putting an AI assistant, Copilot, right into the heart of the operating system.
Copilot in Windows 11 will lend a hand with whatever you're doing, and answer queries on how best to use the OS, even automatically turning on relevant features to help you. It should be a major boon, although we have concerns about how things could go awry with the AI assistant.