AMD's RX 7600 GPU is set to retail at $269 in the US, according to the latest chatter from the grapevine.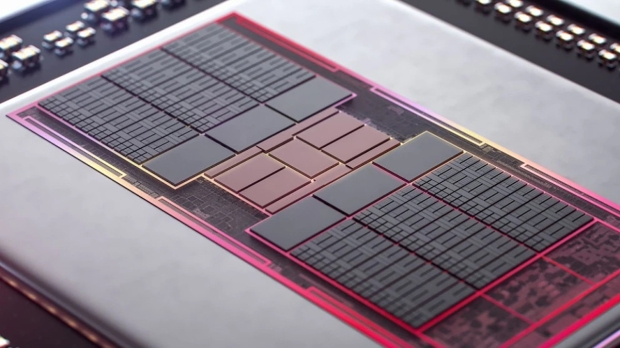 VideoCardz shares the details on this one, informing us that AMD has been in touch with reviewers and influencers to inform them that the decision has been taken to drop the price of the RX 7600.
Originally, as we reported with previous rumors, the AMD graphics card - set to debut in a couple of days - was pegged at a $299 price point. (Some rumors suggested slightly higher than that, even).
However, several sources have now confirmed to VideoCardz that the price will instead be $269 (and €299 in Europe).
Add your own seasoning, of course, but we're told AMD communicated this last-minute strategy change in an email that stated that the RX 7600 will be available starting at $269 from May 25.
Well, we can keep our fingers tightly crossed, because if the RX 7600 is indeed going to hit shelves at $269, that represents a truly wallet-friendly RDNA 3 GPU. And it'll perhaps leave NVIDIA's MSRP of $399 for the NVIDIA RTX 4060 Ti looking rather greedy.
Pricing gulf
We've yet to see how the relative performance of these two GPUs, which are both about to launch, will pan out in terms of real-world gaming, but we have witnessed leaks of 3DMark scores. And while the RTX 4060 Ti wins clearly in certain benchmarks, it's a much closer race in others - and with a gulf of $140 in terms of the price difference, potentially, AMD could be onto a mid-range winner.
Especially if Team Red strengthens its drivers from the pre-release versions used in the leaked 3DMark benchmarks (which must be regarded with caution, anyway, as with any such spillage).
Of course, a $269 price tag for the RX 7600 would also undercut NVIDIA's RTX 4060 by a good chunk, the follow-up Lovelace mid-range GPU that's arriving in July with a price tag of $299.
Gamers have been praying for a $250 current-gen GPU, and AMD is seemingly coming close to giving them one with the RX 7600.
That'll go a long way to assuaging some of the negative feeling over the spec of the RX 7600 - including the bumped-up gen-on-gen power usage we just found out about - and the aforementioned 3DMark leaks perhaps not being everything some gamers hoped for.
AMD's RX 7600 is expected to run with 2048 Stream Processors (graphics cores) and 8GB of GDDR6 VRAM (running at 18Gbps), with boost clocks of around 2.6GHz (reference).