NASA's JunoCam spacecraft has traveled 510 million miles around Jupiter and its moons, documenting as much as possible and relaying valuable scientific images back to Earth.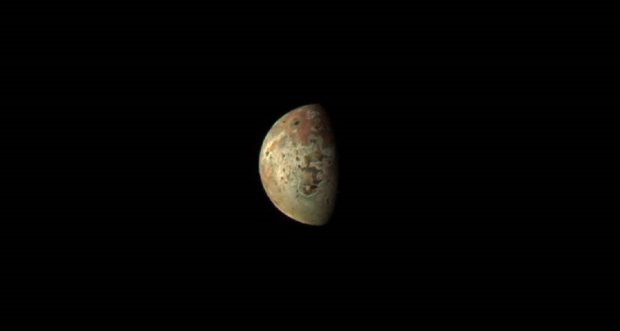 NASA's Juno spacecraft has completed its 51st close flyby of Jupiter, capturing breathtaking images of the gas giant's volcanic moon, Io. The flyby on May 16 brought Juno closer to Io than ever before, at a distance of approximately 22,060 miles (35,500 kilometers). The detailed images captured by Juno's visible light imager JunoCam reveal Io's scarred, red-hued surface, showcasing the moon's intense volcanic activity.
An infrared view obtained by Juno's Jovian InfraRed Auroral Mapper (JIRAM) prior to the flyby reveals multiple hotspots of volcanic activity across Io's surface. Io, slightly larger than Earth's moon, is known as the most volcanically active world in the solar system. It hosts hundreds of actively erupting volcanoes, blasting lava dozens of miles into its thin, water-less atmosphere.
This extreme volcanic activity is a result of the gravitational influence of Jupiter and its large moons, Europa and Ganymede, which continuously stretch and squeeze Io, causing its surface to bulge and creating its tormented landscape.

Juno, primarily designed to study Jupiter, has provided invaluable data on the gas giant's moons during its flybys. "All of these flybys are providing spectacular views of the volcanic activity of this amazing moon," Bolton stated. "The data should be amazing."
Since its arrival at Jupiter on July 4, 2016, Juno has completed over 50 flybys of the gas giant and collected data during close encounters with Europa, Ganymede, and Io. The spacecraft's instruments, including JunoCam, JIRAM, Stellar Reference Unit (SRU), and Microwave Radiometer (MWR), have facilitated the study of Io's volcanoes and their interaction with Jupiter's magnetosphere and auroras.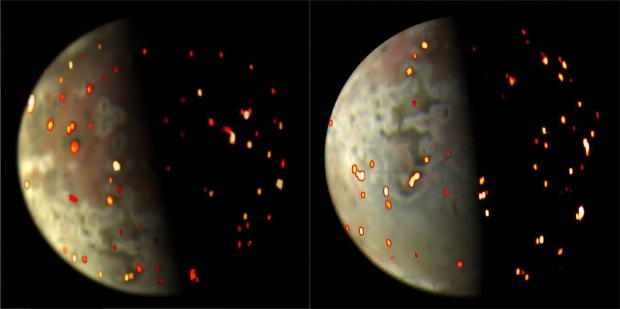 Juno's extended mission aims to explore Jupiter's moons in greater detail. Upcoming flybys in July and October will bring Juno even closer to Io, leading up to twin flyby encounters in December 2023 and February 2024, when the spacecraft will fly within 1,500 kilometers of Io's surface.

While Juno's primary objective is to investigate Jupiter, its versatile instruments have allowed scientists to gather crucial insights into the gas giant's moons. The continuous exploration of Jupiter's moon system will be further enhanced by the arrival of the Jupiter Icy Moon Explorer (JUICE) at Europa and Ganymede in 2031, where it will search for conditions favorable to supporting life.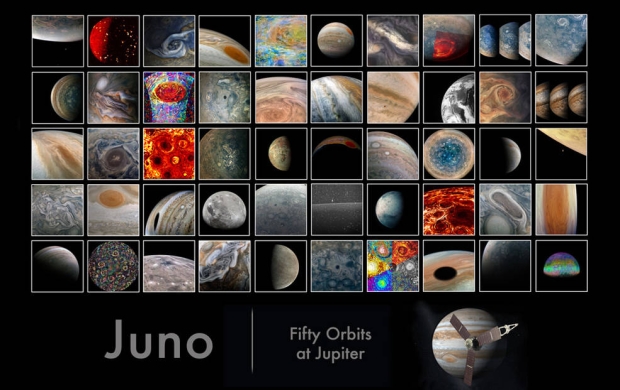 As Juno continues its exploration of Jupiter and its captivating moons, scientists eagerly anticipate the remarkable discoveries and new understanding that will emerge from these close encounters.