We now have an idea of how the performance of AMD's Radeon RX 7600 squares up to NVIDIA's RTX 4060 Ti (8GB) graphics card, with leaked synthetic gaming benchmarks telling a story of how these two imminent GPUs will compete with each other.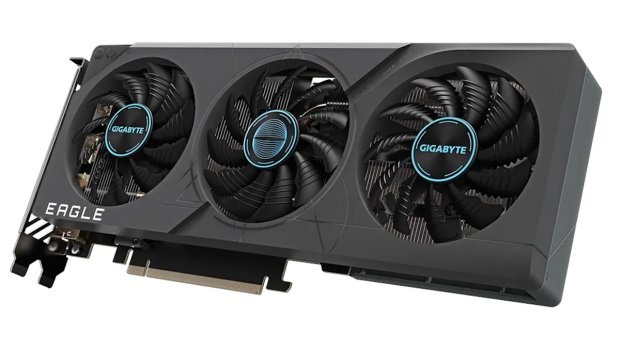 VideoCardz published the 3DMark comparisons of the two graphics cards, with various tests conducted, and we're told that these are from reviewers (anonymously breaking NDAs). Apparently there are multiple results which VideoCardz has averaged to come out with some final pre-release figures.
The long and short of it is that in Time Spy (DX12, 1440p) and the Extreme (4K) version of that test, the RX 7600 is roughly 20% slower than the RTX 4060 Ti. With the Speed Way test (DX12 with ray tracing at 1440p) the gap is much more significant, as you might expect, and the AMD graphics card is almost 40% slower frame rate-wise.
The results are much closer with Fire Strike (DX11), mind, where the RX 7600 is 8% slower in Full HD and 1440p, and only 3% behind the 4060 Ti for 4K.
We expected NVIDIA's RTX 4060 Ti to be the stronger GPU, of course - especially given the rumored pricing for AMD's card being much lower - but seeing such a gap with the Time Spy benchmarks is slightly surprising.
Still, we should never get carried away with leaks, and of course, synthetic performance doesn't compare to real-world gaming benchmarks anyway. It's also possible that with the finished drivers, AMD could pull its socks up a bit - we don't know the state of the pre-release graphics drivers used (in either case).
We also need to find out how the final pricing will stack up. While NVIDIA's RTX 4060 Ti 8GB is pitched at an MSRP of $399, the RX 7600 is expected to come in much lower, at $300 perhaps, or a bit over that.
Given that, the RTX 4060 vanilla version - at $299 - is likely to be the fairer comparison for the AMD graphics card, but that NVIDIA GPU won't be out until July.