Gaming chairs can be an expression of style in addition to offering the sort of ergonomic support required for those long sessions, and it's that idea that sits at the heart of Vertagear's new PL1000 gaming chair - which arrives in a stylish pink and white finish.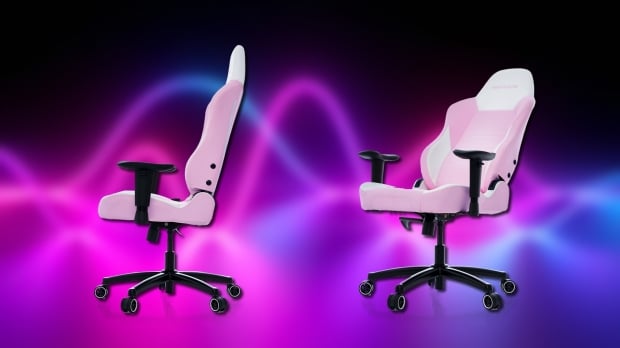 It's a striking look, and right off the bat, you'll know if it's something for you by simply taking a quick look at the images provided by Vertagear. The form factor follows the standard gaming chair ergonomics across the industry but is backed up by an impressive build with a high backrest and industrial-grade metal base.
The Vertagear PL1000 pink and white gaming chair also has an adjustable memory foam neck pillow for added comfort and support. It features a wide-seat design with ultra-premium Dual Layer Hybrid Foam that will contour and shape according to how you sit.
Adjustment-wise, there's a lot on offer, ranging from height to armrest to an independently adjustable backrest and tilt system - with a recline of 80 to 140 degrees. The racing car origins of gaming chairs are in full force here, too, with the PUC Synthetic Faux Leather coated for low maintenance and a smooth finish. Basically, if a pink and white gaming chair is something you're looking for, then the Vertagear PL1000 is something to consider.
Vertagear notes that set up is a breeze thanks to its one-person 'slide-in' hardware. The Vertagear PL1000 pink and white gaming chair is available now for USD 279.99 via Vertagear or via Amazon (link below).