NVIDIA GeForce Now has brought the first Xbox game into the fold, and we're promised there will be further titles coming soon enough.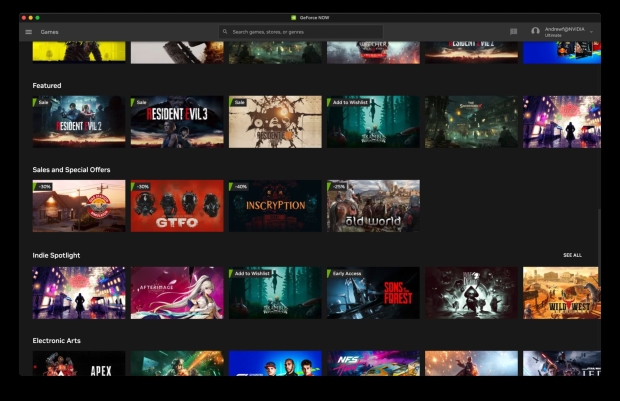 The first Xbox Game Studios offering you can stream via GeForce Now, as of today, is Gears 5.
We're told that more Xbox Game Studios and Bethesda games will be inbound for GeForce Now, and NVIDIA notes that the next titles to be supported by its streaming service - next week, on May 25 - will be Deathloop, Grounded, and Pentiment.
Note that you'll need to buy these Xbox PC games on Steam to use them with GeForce Now, but support for titles purchased in the Microsoft Store is coming, apparently.
What we don't know is if those subscribed to Game Pass for PC will be able to stream those games via NVIDIA's servers - although that seems unlikely.
NVIDIA announced a further two additions to the GeForce Now library, which are as follows: Tin Hearts and The Outlast Trials, both of which are just out on Steam.
The Outlast Trials promises 'mind-numbing terror' and a slick-sounding online coop experience, and indeed, it looks like pretty hair-raising stuff (as you'd expect from the Outlast franchise).
Team Green has also updated the GeForce Now app to version 2.0.52, which comes with various tweaks, including new promo tags that highlight discounts on supported games (and other things such as new DLC too).
We've also been treated to a better search experience in the app, updated in-game button prompts for PC gamers using DualShock 4 or DualSense controllers, and surround sound is now supported in the browser on Windows and Mac.