With ASUS being one the leading suppliers of AM5 motherboards, the recent Ryzen 7000 CPU burnout issue brought the question of warranty to the fore regarding what's covered in terms of beta BIOS updates, AMD EXPO, and Intel XMP overclocking profiles. For the Ryzen issue, a string of BIOS updates and new specifications from AMD has aimed to resolve the issue of potentially catastrophic failure by limiting SoC voltage and improving thermal protection for CPUs.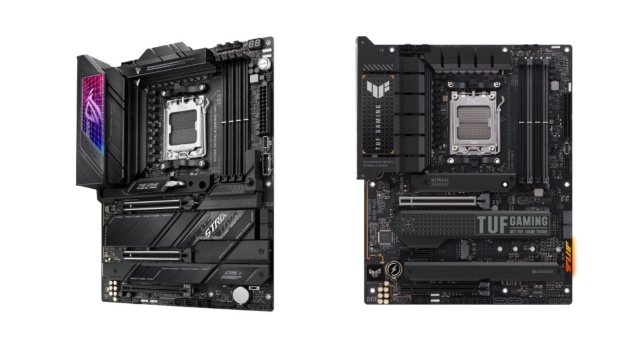 ASUS, specifically, has been called out by prominent tech-oriented YouTube channels like Gamers Nexus for its handling of the issue highlighting the frantic updating of BIOS revisions, bugs, and Ryzen 7000 SoC voltages remaining at potentially unsafe levels.
There was also the question of whether something as simple and straightforward as enabling an AMD EXPO memory overclocking profile voids a motherboard's warranty - something that also applies to Intel XMP overclocking. Today's statement from ASUS is welcome news; you can read it in full below.
We want to address the concerns that have been raised by our users about whether recent BIOS updates will impact the warranty of ASUS AM5 motherboards. We would like to reassure our customers that both beta and fully validated BIOS updates for ASUS AM5 motherboards are covered by the original manufacturer's warranty. We would also like to confirm the following points:

The ASUS AM5 motherboard warranty also covers all AMD EXPO, Intel XMP, and DOCP memory configurations.

All recent BIOS updates follow the latest AMD voltage guidelines for AMD Ryzen 7000 series processors.

Furthermore, we would like to reiterate our commitment to supporting the AMD AM5 platform and our customers. For any further inquiries about your ASUS AM5 motherboard, please contact our customer service for support. Thank you for choosing ASUS.
In addition to noting that it follows guidelines laid out by AMD for Ryzen 7000 CPUs, the announcement lists contact points for ASUS support in Taiwan, the USA, the UK, Germany, France, and Australia if you are experiencing any issues.