The Diablo IV Server Slam Beta is kicking off this weekend, May 12, for all platforms, giving players another chance to dive into the game's first Act and major open-world region of the icy Fractured Peaks.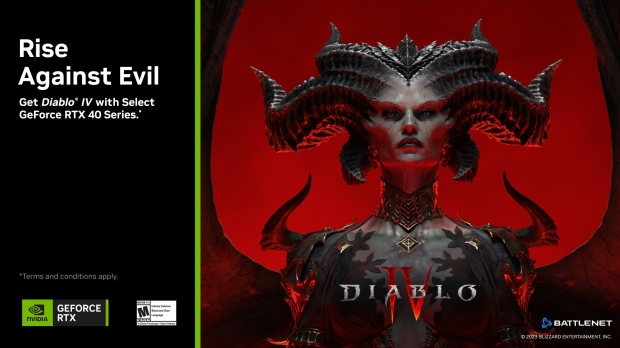 With NVIDIA's most recent GeForce Game Ready driver adding support for the upcoming stress test for Diablo 4's servers, today comes word that GeForce RTX 40 Series owners can dive into the game with DLSS 3 enabled. DLSS 3, which combines DLSS Super Resolution, NVIDIA Reflex, and Frame Generation, is designed to increase performance by integrating AI-generated frames.
DLSS 3 was previously confirmed for Diablo 4's day-one launch on June 6. Still, with the surprise 'Server Slam' additional beta weekend, it looks like we'll be looking at the technology in one of the biggest PC game releases of 2023 ahead of time. The Server Slam will also feature an updated version of the game with several changes based on player feedback from previous Beta weekends.
It'll be the last time players can earn the Beta Wolf Pack Cosmetic and new Mount Trophy rewards, so there's that too.
NVIDIA and Blizzard have also confirmed that the Diablo IV GeForce RTX 40 Series Bundle that leaked overnight is available now. Buyers of eligible GeForce RTX 4070, 4070 Ti, 4080, and 4090 graphics cards and PCs will receive a digital copy of Diablo 4 alongside the following bonus cosmetic items.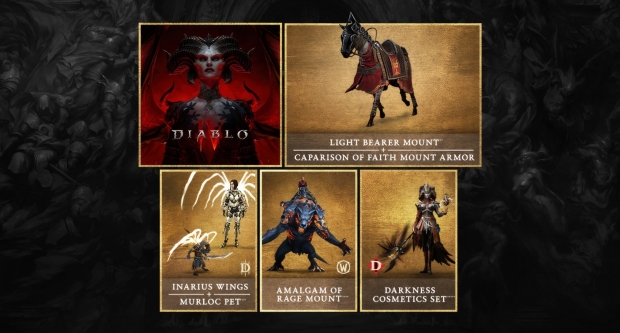 Diablo IV Standard Edition

Light-Bearer Mount and Caparison of Faith Mount Armor (Diablo IV)

Inarius Wings and Inarius Murloc Pet (Diablo III)

Amalgam Rage Mount (World of Warcraft)

Umber Winged Darkness Cosmetics Set (Diablo Immortal)
Head here for full details on the Diablo IV GeForce RTX 40 Series Bundle and the terms and conditions.