Nightdive Studios believes in Atari's renaissance of classic games and joined the age-old console-maker to be a part of the movement.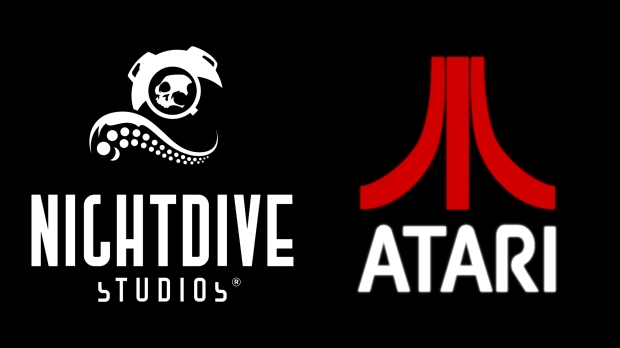 Atari once ruled the console world, but now it's more of a licensor that monetizes nostalgia. We've seen more ambitious projects like the Atari VCS and a smattering of remaster collections, but overall, Atari still isn't a commanding force in gaming. But mabye Atari doesn't have to go toe-to-toe with PlayStation, Xbox, or Nintendo to stay relevant thanks to its instantly recognizable brand; Atari is pretty much the purest definition of retro as it stands today.
Now under new CEO Wade Rosen, Atari is looking to the past to lay out its future, complete with a greater emphasis on games and re-releases. And that's exactly why Nightdive Studios, a dev team known for revitalizing old-school PC games from the 80s and 90s, wanted to join up with Atari.
Last month, Atari announced that it had acquired Nightdive Studios. Nothing would change under Atari's leadership, and Nightdive would get to continue the projects they're currently working on. In a recent interview with GamesIndustry.biz, Nightdive boss Stephen Kick revealed more insight on the decision to join Atari and what it means for the studio going forward:
"Wade is fresh blood in the Atari vein. And he brings with him an unparalleled knowledge and love for classic games, which is rarely seen in the industry. It's going to sound cliché, but he gets it. He understands why Atari was so important to so many people, and he understands what he needs to do to elevate it back up to that level that it previously enjoyed.

"There is this misconception with this acquisition we had basically chained ourselves to a sinking ship, but it couldn't be further from the truth. They're on the rise here again, and we wanted to be a part of that.

"Wade is the X factor here and we are going to see some amazing things come from this company. It is overdue."

"After Wade had become the Atari CEO, and started changing the underlying foundation of Atari towards something more game-centric, that's when we became interested in joining forces.

"We wanted to help them reach that prominence of being the name when it comes to retro games, remasters and that type of thing. It was a perfect fit for us."
Kick goes on to say that Nightdive is working on a lot of "really obscure 1990s FPS games. Their latest game will be the anticipated System Shock remake.