The idea of a fanless PC is usually associated with a rig used for non-gaming tasks, productivity, and some multimedia. Perhaps playing games from the 16-bit generation if you're looking for an interactive fix, but nothing from RTX On era.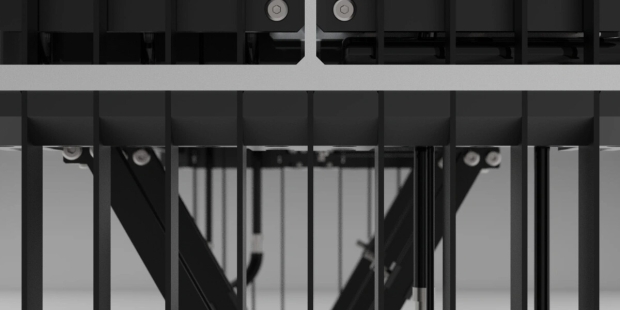 Streacom's new stylish-looking SG10 case is looking to change that and has been designed for a fanless gaming system that can dissipate up to 600W of thermal energy. This means you could easily equip this with a decently high-end CPU and a GPU like the new GeForce RTX 4070 or RTX 4070 Ti. Think of it as a massive heatsink and PC case in one.
Streacom plans to showcase this passively-cooled no-fan chassis at Computex 2023 in a few weeks, and as the TweakTown crew will be on the ground reporting from the event, we'll be there to see it in person.
The SG10 has been developed alongside CALYOS, which has been working on the idea of passively cooled PC gaming cases for several years. That project - the NSG S0 - made its way to Kickstarter in 2017, though repeated delays and funding issues meant it never fully realized.
The passive design relied on phase-change evaporator blocks with fin stack cooling zones to keep the CPU and GPU in check. We managed to go hands-on and review the CALYOS NSG-S0 in 2017, so if you want to see how it all works, check out our full review here.
It's unclear how exactly the Streacom SG10's 600 W thermal dissipation capacity will work outside of loop heat pipe (LHP) technology. All we really have to go off are these admittedly stylish renders. Streacom has said that the new design aims to support up to 195W CPUs and even 420W GPUs - meaning it could handle flagship high-end products like the GeForce RTX 4080 and the AMD Radeon RX 7900 XTX. Even a CPU like the new AMD Ryzen 9 7950X3D.