Former Dragon Age writer gives insight on how BioWare's previous studio culture had affected the writing department, and also gives a better idea of why Gaider had left in 2016.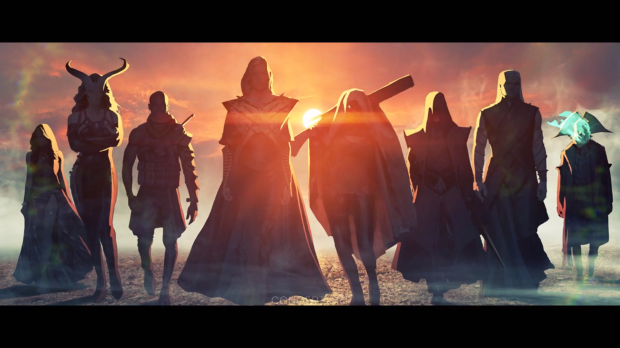 David Gaider helped write some of the best RPGs on the market today, including games from the landmark Dragon Age series. The franchise is known for its deep world-building, lore, and distinct characters, but at the tail-end of Gaider's tenure, BioWare seemed to have shifted towards budget cuts instead of carrying forward that pedigree of writing.
In a recent Twitter thread that seems to respond to the ongoing Writers Guild strike, Gaider briefly discussed what it was like to work at BioWare up until his departure in 2016, and advocated that studios and publishers should "pay writers what they're due" and "prioritize and support" good writing in games and other media.
"Writing is one of those disciplines which is constantly undervalued. It's something that everyone thinks they can do ("I can write a sentence! I know what story is!"), and frankly the difference between good and bad writing is lost on many, anyhow. So why pay much for it, right?

"Even BioWare, which built its success on a reputation for good stories and characters, slowly turned from a company that vocally valued its writers to one where we were... quietly resented, with a reliance on expensive narrative seen as the "albatross" holding the company back.

"Maybe that sounds like a heavy charge, but it's what I distinctly felt up until I left in 2016. Suddenly all anyone in charge was asking was "how do we have less writing?" A good story would simply happen, via magic wand, rather than be something that needed support and priority."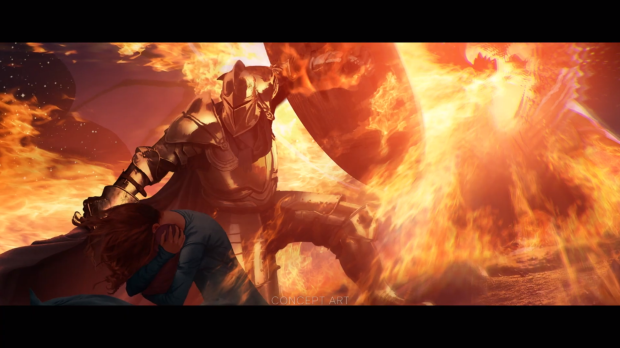 BioWare's shift may have resulted in some of the disjointed story beats of the hotly controversial Mass Effect Andromeda, which was released in 2017, one year after Gaider's departure, and currently serves as the last major game that BioWare has released.
Right now BioWare is working on Dragon Age Dreadwolf, a game set in the Tevinter Imperium, and we have to wonder if the studio heavily prioritized writing this time around.
From the look of recently leaked gameplay footage, Dreadwolf very much emphasizes action-based combat, and we're hoping the studio can also match that heavy-hitting sword-and-board action with some immersive storycrafting.
David Gaider left BioWare in 2016. Here's a list of the major BioWare departures over recent years:
Noteworthy BioWare Departures
Drew Karpyshyn, lead writer on Mass Effect and Anthem, left in 2012, and then again in 2018
David Gaider, lead writer of Dragon Age series, left in 2016
Chris Schlerf, writer on Mass Effect: Andromeda, left in 2016
Ian Frazier, Lead Designer of Mass Effect: Andromeda, shifted from BioWare to EA Motive in 2017
Aaron Flynn, ex-General Manager, left in July 2017, shortly after Mass Effect: Andromeda's launch and after 17 years with BioWare (replaced by Casey Hudson, who previously had left in 2014)
Mike Laidlaw, ex-Dragon Age creative director, left in October 2017 after 14 years with BioWare
James Ohlen, lead designer on Baldur's Gate, Star Wars Knights of the Old Republic, and Dragon Age: Origins, leaves BioWare in July 2018 after 22 years
Ben Irving, lead producer on Anthem, left August 2019 after 8 years with the company
Fernando Melo, producer on Mass Effect Andromeda, Dragon Age Origins, Dragon Age 2, senior producer on Dragon Age 4, left August 2019 after 12 years with company
Mark Darrah, executive producer on Dragon Age, Anthem, Mass Effect Andromeda, left BioWare in 2020 after 23 years with the company
Casey Hudson, general manager, rejoined BioWare in 2017 to lead as GM and left in 2020, spent nearly 20 years with the studio
Jonathan Warner, Chief of staff, director on Anthem and producer on Mass Effect 3 multiplayer, Mass Effect trilogy, left BioWare in March 2021 after nearly 10 years with the studio
Christian Dailey, ex-Dragon Age executive producer left in February 2022 after 4 years with the company.