A new Skywind trailer shows what Morrowind could look like on next-gen platforms using Skyrim's games engine.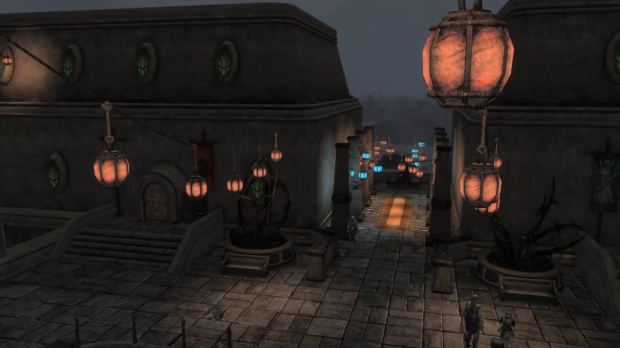 Skywind, the massively ambitious mod that literally rebuilds the entirety of Morrowind's in-game content, world, quests, and items within the Skyrim engine, just got some new gameplay footage to show how far along the mod is coming. The gameplay was beyond impressive to say the least and completely revitalizes the eastern stronghold town of Molag Mar in such a unique way, breathing new color and life into the traditionally dour, ash-ridden region.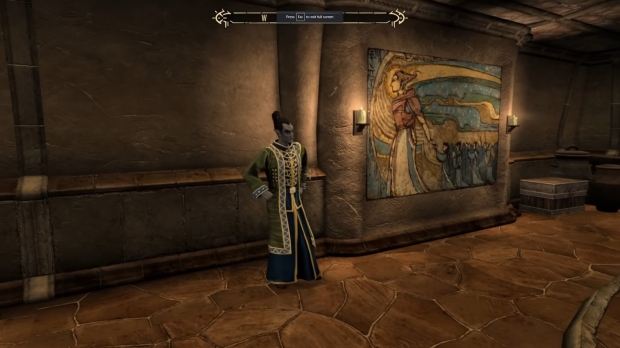 As someone who's played Morrowind for the last 21 years, the sheer vibrancy of Skywind's Molag Mar really stood out to me; the paintings of the saints, including the ones depicting Veloth leading the exodus of the Chimer, and of Almalexia are just so brilliantly defined and colorized that it really does change the entire look and feel of the temples themselves. There's a kind of deeper reverence about them now, not unlike the stained glass windows in real-world churches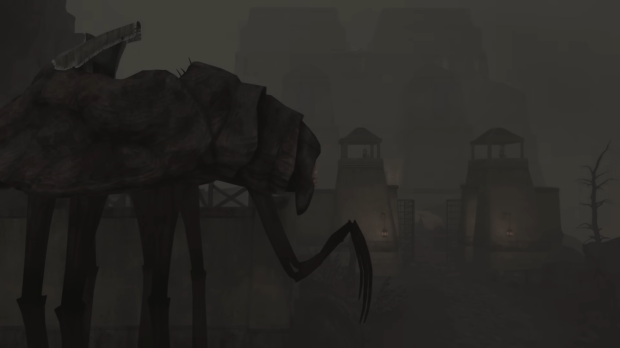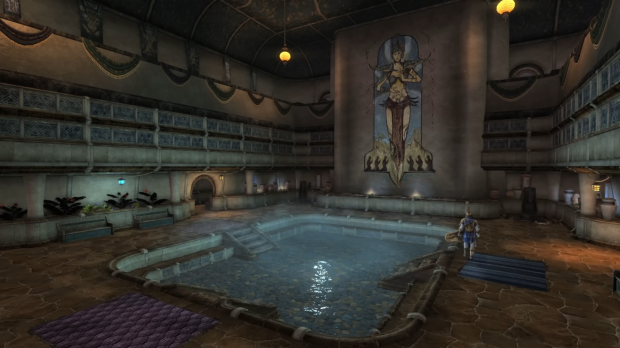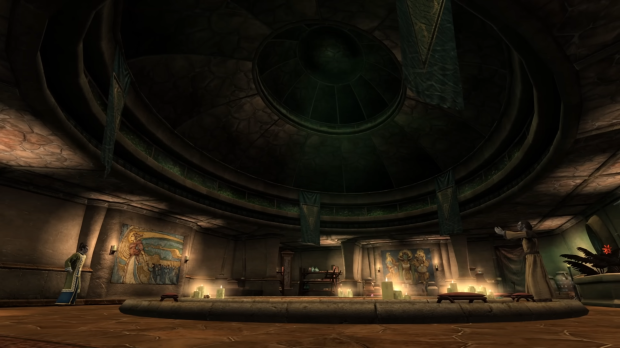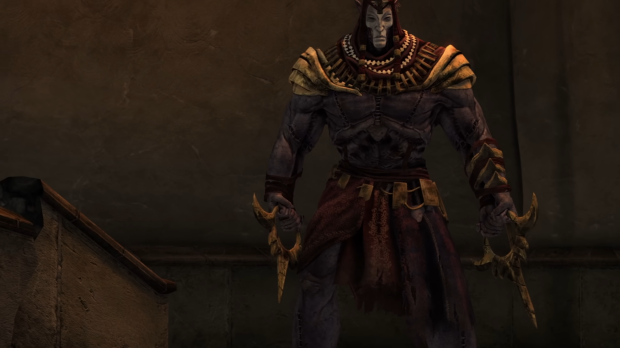 The footage takes us from Molag Mar to the necromancer stronghold of Mawia, which is one of the most interesting quests and crypt-dungeons that you come across in the game. Mawia is helmed by a nefarious dark sorcerer Delvam Amarys who conjures the undead and is partaking in some truly horrifying magical experiments.
The footage shows examples of alteration magic like slowfall, and destruction magic as well, alongside a host of new enemy textures and styles and revamped indoor cell environments.
There's no current release date set for Skywind, but be sure to follow the mod's full development at the official website.
What better way to celebrate Morrowind's 21st anniversary than with a fresh Skywind gameplay video?

"Necromancer in Mawia" follows the player as they act as an agent of the Tribunal Temple in the ash-choked region of Molag Amur. The mission is straight out of Morrowind, and should feel familiar to players of the original game, while also showcasing re-imagined assets, creative level design ideas, and more immersive dialogue and scripted sequences.