Warner Bros. Discovery boss David Zaslav teases new games that could release alongside DC feature films, including a new Superman interactive experience.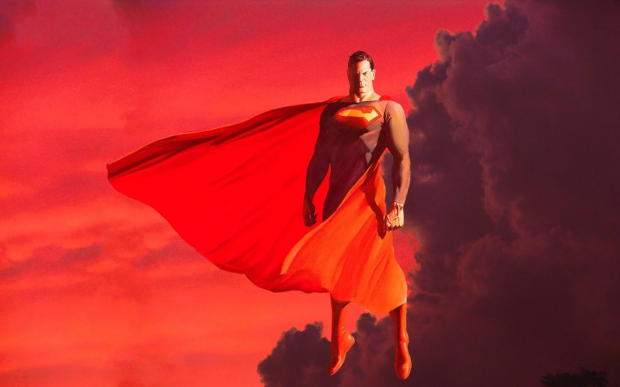 In a recent Q1'23 earnings call, Warner Bros. Discovery CEO David Zaslav spoke about the power and flexibility of the company's video games profile. More specifically, Zaslav discussed how its wealth of wholly-owned intellectual property franchises could encompass all forms of interactive entertainment, from feature-length films to games. Zaslav points to Hogwarts Legacy's significant billion-dollar overperformance as a key example on how the company's IP could blend across movies and games moving forward, while directly mentioning the new Superman: Legacy film from James Gunn.
Below we have a full transcription of what Zaslav said during the earnings call, and while he did not specifically say that a new Superman game was coming, it's easy to infer that the CEO was trying to express that it could happen.
"We have a very good gaming business with 11 different studios, and a real talented capability.

"But the real differentiator for us as a company is that we own our IP. That IP belongs to us, and we're developing it, and in some cases we may choose to develop it with a third party game technology company.

"We may be the only media company that owns--whether it be the DC universe, Harry Potter, all the content that we own, Game of Thrones--that's for us to deploy. I think that's particularly important strategically.

"If you look at Hogwarts Legacy, a big piece of the success of that game is that you go into it. If you're a player, you go into that game and you're in that world. That's kind of a new concept. Before it was gaming and it was storytelling, and now...it's very difficult to understand what the definition of the metaverse is...

"When we launch a product on Max or HBO, and when we have a game, that game belongs to us, but now there's this in-betweener. It may be in the next couple of years that we launch a Superman movie and...people spend more time and there's more economics of people just hanging out in the Superman world and universe.

"The fact that we own all of that is something that I think is going to be really important as we look forward--as technology develops, and given the amount of time that people spend on gaming, we don't want to be in the motion picture and longform storytelling business and have somebody else in the business of hanging out in those worlds. Those worlds are going to be quite profitable in the years ahead."