Microsoft's Xbox Game Studios was not directly involved with Redfall's development, sources have told Windows Central's Jez Corden.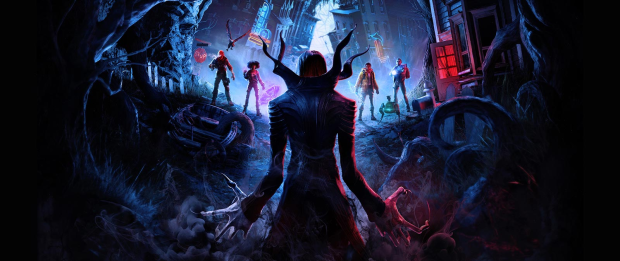 Redfall, Microsoft's debut $70 first-party Xbox game, just released and has caused lots of bad press for the games division, with Microsoft receiving a large portion of the blame for Redfall's myriad of issues. The reality is that ZeniMax, not Xbox or Microsoft, led Redfall's decision-making process.
A new investigation from Windows Central indicates that ZeniMax still essentially operates as its own unit and that Redfall was in development long before Microsoft purchased ZeniMax--which includes Bethesda, id Softworks, Arkane, and others--for $7.5 billion back in 2020. This hands-off approach is common within mega-corporations in the games industry; Tencent, the largest video games company in the world, typically lets its studios continue day-to-day operations without interfering with specific titles, roadmaps, etc, as is the case with Riot Games and Grinding Gear Games. Sony is also taking a similar approach with Bungie, who it acquired in 2022 for $3.7 billion.
Interestingly enough, it appears that no ZeniMax studio is technically under the Xbox Game Studios banner just yet in terms of managerial control. That is, Xbox Studios head Matt Booty may not be able to call the shots in regards to ZeniMax titles, and this is likely why the game was not delayed or scrapped entirely.
The following is speculation and not included in Windows Central's report:
It's also worth mentioning that studios are typically responsible for their own operations in terms of game development, planning, and overall scope; it's not as if Xbox's Phil Spencer is approving each individual decision made by ZeniMax, Bethesda Game Studios, or in Redfall's case, Arkane Austin.
Games are developed with certain obligations and deadlines in mind, and it's likely that ZeniMax had to release Redfall in order to meet said obligations. These agreements are made behind closed doors and are often kept away from the public.
In a recent stream, games journalist Jeff Grubb said that he heard Redfall was in rough shape from a source within Microsoft:
"I'll say about a month ago I was talking to somebody and they mentioned, 'yeah Redfall is going to be a disaster.' I'm like well, let's wait and see. Well I guess I should have trusted him. He knew what he was talking about. That was coming from the Microsoft side. So I was like 'well you know they're aware' apparently, or they were aware that it's in rough shape."