Sony's PC gaming initiative is paying off big time, with its appropriate PlayStation games segment generating a record-breaking $2.5 billion in FY22 on the backs of five major PlayStation 5 titles.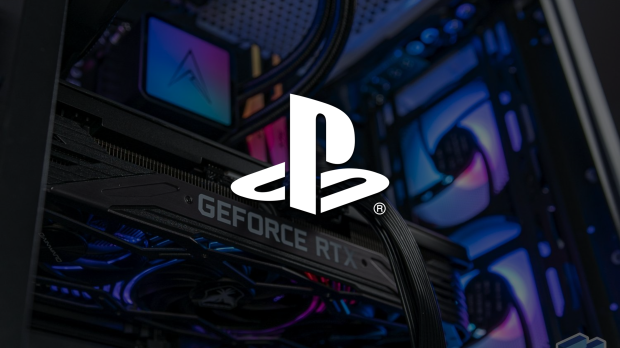 PlayStation generated nearly $27 billion revenue in FY22, a new all-time high for console gaming's top platform-holder. This success was driven by multiple PlayStation segments delivering record-breaking revenues, including hardware ($8.3 billion), full game software sales ($6.4 billion), and the segment that includes Sony's PC gaming revenues.
According to Sony's latest earnings report, PlayStation made a considerable $2.51 billion from its Other segment, representing an increase of $842 million from last year. Sony had previously said that it expects to make $300 million from PC games in FY22, and its unknown how much of these total revenues are from PC games.
The numbers also likely include PC revenues from Destiny as Sony had cleared its buyout of Bungie in FY22, with the first acquisition cost payments being made in this fiscal period.
It's important to note that the Other segment also includes sales of peripherals like the PlayStation VR1 & 2 headsets, controllers, and premium products like the DualSense Edge. The PSVR2 launched in February at $499, the same price of a PS5 console, and is likely to contribute a fair portion of this revenue growth.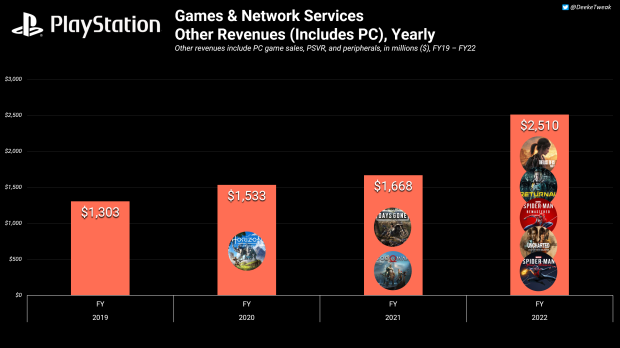 Sony released five separate PlayStation games onto PC throughout Fiscal Year 2022:
Spider-Man Miles Morales

Uncharted Legacy of Thieves Collection

Spider-Man Remastered

Returnal

The Last of Us Part I Remake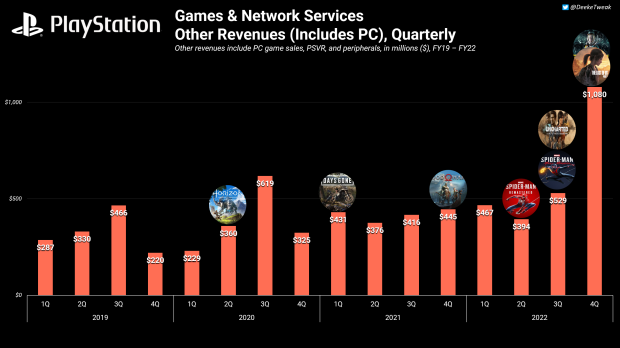 We'll also see compounded growth and sales carry-over from previous years as consumers continue to purchase games that were released in previous quarters. At the time of writing, Sony has eight PlayStation games on Steam, including the aforementioned games alongside Horizon Zero Dawn, Days Gone, and God of War.
Sony President Hiroki Totoki confirms that the company will continue releasing games onto PC, but only older catalog titles. Don't expect to see new PlayStation 5 games release simultaneously on PC on a day-and-date basis, except perhaps for the new live service titles that are currently in development:
"We aim to continue...rolling out catalog titles for PC," Totoki said in the FY22 report.
Ghost of Tsushima is expected to be the next PlayStation game to come to PC.